Facebook, Whatsapp and Instagram shut down for 9 hours, 4 billion users faces problems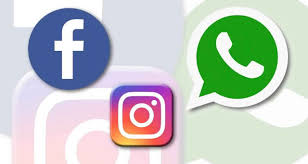 New Delhi,July 4(HS): Facebook, Whatsapp and Instagram have been fixed after 9 hours, in many countries including India, America. Facebook tweeted at 5.36 a.m. on Thursday morning – some people were having difficulty sending photos and uploading videos to our platforms and apps. This problem has been fixed. We apologize for this inconvenience. Three platforms were stalled from eight o'clock on Wednesday night.
Nearly 4.04 billion users worldwide have had problems due to Facebook, Whatsapp and Instagram Shut Down. Although Twitter continued to work, most of the users wrote a complaint to Twitter that neither the photos are being downloaded nor the video.
Facebook official tweeted at 9:48 pm – We know about this problem and try to get it removed as soon as possible. This is the third time in the past five months that there has been a similar problem on all three social platforms. Earlier on March and April 19, such a problem had occurred.
Facebook official tweeted, We're aware that some people are having trouble uploading or sending images, videos and other files on our apps. We're sorry for the trouble and are working to get things back to normal as quickly as possible. We're back! The issue has been resolved and we should be back at 100 percent for everyone. We're sorry for any inconvenience.