Encephalitis death: SC issues notice to Centre, Bihar, Uttar Pradesh governments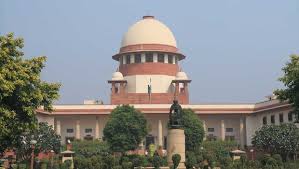 Delhi/Patna, June 24 (HS): SC issues notice to Centre, Bihar & Uttar Pradesh govts asking them to file affidavits within 7 days giving details of facilities dealing with public health, nutrition and sanitation, for treatment of children suffering from Acute Encephalitis Syndrome (AES) in Muzaffarpur.
In the case related to Bihar, the Supreme Court expressed concern. 169 children have died so far in Bihar with a spinal fever. Expressing grave concern, the court said, 'This is a matter of serious concern. It can not be like this. We want the answer. ' The three issues that the Court has asked for include adequate health care, nutrition and cleanliness.
Two petitions related to Muzaffarpur case have been filed in the apex court. In these petitions, the Supreme Court has demanded that the Bihar Government be ordered to increase medical facilities. At the same time, the central government will also be asked to take action in this regard. It is known that the woes of AES are continuing in Bihar. Due to this disease, children are being killed in 12 districts, including Muzaffarpur in the province.