Ebola outbreak in Congo, WHO declares Public Health Emergency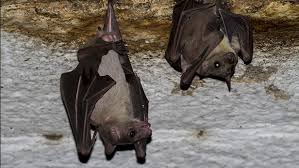 Kinshasa/New Delhi, July.18(HS): About 1,600 people have lost their lives in the Ebola outbreak in the Democratic Republic of Congo (DRC). The World Health
Organization (WHO) has now announced the public health emergency here.
According to the WHO,  international support is needed to deal with this problem. The first case of Ebola was found this week in Goma City, where millions of people live.
According to the WHO report, the emergency has been declared four times due to the life-threatening Ebola. It includes the Emergency of West Africa, in which about 11,000 people died.
This outbreak is being called the second largest outbreak of the world. Most of the people affected by the DRC's two provinces North Kiv and Ituri in the year 2018. More than 2,500 cases of Ebola-related cases have been reported, out of which about 1600 people have died.
In these areas, around 12 cases of Ebola are coming out everyday.
According to the Ebola World Health Organization, the fruit bat is the primary source of the Ebola virus. The Ebola virus spreads in the body in 2 to 21 days. It also spreads through contact with animals in epidemic areas.