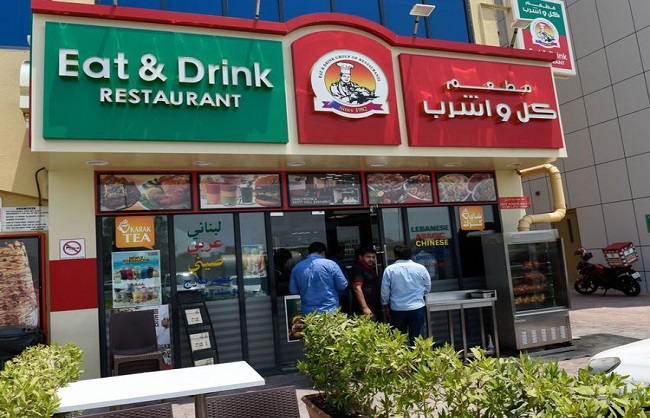 By Dr. Birbal Jha
Let's learn the words used in food and beverage. Food is what you eat and beverage is what you drink. A soft drink as Coke is just a charm. However, a hard drink is more of harm. Given that water is life, drink it optimally.
There is no harm in having a cup of tea or coffee even though it contains caffeine. Conversely, there is a catchphrase –"excess of everything is bad." Most often, you prefer to 'eat in'. Meaning is that you have a meal at home rather than in a restaurant. However, at times you tend to eat out for a change.
The connotation is that you go to an eatery where you have a meal. Change is the only constant thing in this world. Nevertheless, you cannot deny the fact that east or west, home is the best, no matter where it is. There is no accounting for taste. Tastes differ. The taste buds are the little points on the surface of a tongue which provides the sense of taste. Let's make out a proverb – 'different strokes for different folks'.
It has a clear meaning that different things appeal to different people. So your taste may be a bit different from that of mine. Some are very choosy about food, clothes, etc. Some are happy-go-lucky sorts of persons. They remain unfastidious and easy to please. Nonetheless, don't force anyone to eat what they don't like to. Let's stick to a Hindi proverb- Aap ruchi bhojan, par ruchi shringar, meaning eat what you like and wear what others like.
However, being selective or picky is your choice. Moreover, some eat like a bird. Some eat like a horse. Some gulp down to the extent of an elephantine dose! Appetite is the desire to have food. It differs from person to person. Some have a small appetite. Some have a huge appetite. Some have an insatiable appetite.
Don't press anyone to eat too much. Eating beyond your appetite may be regarded as over-eating which is not even medically advisable. It will cause you to puke and fall sick. Let's eat something for a good health, not at the cost of health. However, if you are planning to dine out in a particular evening you mean to say that you are willing to eat dinner in a restaurant or someone else's house. It is fairly good enough to hang out with your friends and relatives and have food at their place on a particular day. It makes sense. It augurs well for bonding.
Socialization is always good. Not bad at all. After all, we want to live in a society. No issues for reasons whatsoever, if you are all set to dine out. Take it from me that you need to check whether you have deep pockets. It is because the money in the pocket will determine your selection of eatery which is often rated with stars now. Mind you, even a bistro meaning a small café may ask you to dig deep into your pockets.
However, you can save some money by taking the advantage of happy hour which is a period usually in the early evening when stuff is sold at a cheaper rate in a bar or pub. Interestingly, a roadside restaurant often called Dhaba in an Indian context is a roadside café or food stall overseas. Such a food café is not that lavish. Amusingly, a motel is a hotel for people travelling by car where they can park their car outside their room.
In American English, it is called a motor inn, motor lodge. At times, a long drive is a thrill. But be cautious. Rash driving kills. Let's talk about the Indian cuisine. Our meals are often spicy, tasty and hot. Most of the people like spicy and fiery food. We add a lot of spices to the dishes we enjoy. Spices give aroma, colour and flavour. What determines the texture of food is a spice. Each spice has a specific and unique compound that creates sensual qualities. We have a range of dishes say- continental, south Indian, north Indian and many others.
However, there are no homogeneous dishes. So what goes to your taste- Something savoury or sweet? Moreover, hunger is the best spice. Chinese dishes like chicken chow-mein, veg Hakka noodles, honey chilly potato, etc have made inroads into the Indian food market.
Unlike those in the West- baking, roasting and stewing all, Indian culinary skills centre around boiling, frying and making curry. It is the variety in food that gives you an idea about the beauty of Indian cuisine and cookery.
On your entry into a somewhat good restaurant, a waiter or waitress will greet you with a flash of a smile and enquire about your interest asking whether you would like to eat alfresco or al desko? They want to know whether you would like to eat in the open air or at the table inside. A smiling face is half the meal. Once you settle down in the chair either for alfresco dinner or al desko lunch, you are offered a menu having the complete range of dishes they serve in their outlet.
Before you place an order, the next query will be whether you would like to eat 'a la carte', 'table d'hôte' or 'buffet'. The choice is yours. Being thrifty is always advisable. However, being penny-pinching is within your rights. Nobody knows you better than you know yourself. These are the provisions at a good restaurant. You can choose any of the modes.
An a la carte menu offers you a choice of individually priced dishes for each course, whereas a table d'hôte meal consists of a set of items with a limited choice of dishes at a fixed price. Further, a buffet system consists of several dishes from which you can serve yourself. If you are gluttonous, it can satiate your gut greatly as it comes with a fixed price for the unlimited quantity you may gobble up in a sitting. Once you have placed an order, you can divide your meal into two sections – beginning with a starter or appetizer you can proceed to the main course gradually.
However, an appetizer is a normally a drink or a small dish of food before a meal to stimulate one's appetite. Carefully select the starter from the menu such as soup, poppadom, shish kebab, and sizzler, platter, sprouts, fruits chops, salad, etc if you are a vegetarian. A good number of starters for a non- vegetarian are either roasted or fried chicken, fish or mutton.
The main course may include boiled rice, fried rice, roti, naan, mixed-veg etc for a veggie. Similarly, a wide range of non-veg dishes like chicken-curry, fish-curry, mutton-curry and lamb-stew are on offer. The nomenclature of the menu varies from restaurant to restaurant.
However, a brief note on the menu leaf will help you pick up the preparation. If you eat too much of a starter, it will kill your appetite for the main course. On the other hand, loss of appetite may be a medical issue. A poor hunger may be a sign of illness.
Don't ignore if medical attention is ever required. Most of the classy restaurants, hotels or banquets have a ballroom where you can dance in concert or enjoy live shows. Listening to music and dancing are lifestyles. In today's corporate world, you could enjoy a cuppa at any cafeteria that offers some basic beverages and snacks to go with.
Now a snacks-bar is a common sight in metros. Many big companies have their own cafeteria. You can have a luncheon meeting to make the best use of time. It is good that you can binge on some delicious food and carry a business talk to strike a deal. You can say this is not my cup of tea if you are not interested in something. At a posh restaurant, you are valued so much so that you can be served customized and choicest dishes with a special order.
Don't forget to be confirmed about the price before you place an order otherwise you will be in the hot soup. Many of the malls have got food courts having a large area with small restaurants. The food is comparatively less costly here. An automat, a mechanized system of selling and buying foodstuffs is gaining currency these days. Some of the malls, airports and even apartments have such facilities. Rejoicing an eating binge is your choice. It is no way a vice. Some of the restaurants offer discounts on takeaways. We carry and eat them somewhere else.
In American English, takeout or carryout replaces the takeaway. This system of serving food saves the cost of logistics and resources of a restaurateur. However, a tippler needs to visit a retro-bar for a boozy lunch or dinner. It is always advisable to crosscheck whether the restaurant is licensed with bar facilities. Alcoholic drinks may be divided into two parts one is distilled and another is undistilled.
The distilled drinks and spirits include gin, brandy, whiskey, rum, tequila, vodka, absinthe and ever-clear. The undistilled drinks are beer, wine, hard cider, perry, mead, sake and toddy. Check whether you look tipsy now. No tumbling! No stumbling! Homing! Homing! Note that drinking has become a crime in Bihar now.
For this reason, it is a dry state at present. The consumption of alcoholic drinks with riders is prevailing in some other states. The law of the land is not static. It changes. State law is different from the central one. Good, if you are a teetotaler meaning you are a non-drinker or abstainer. You never have alcoholic drinks for that matter you abstain from even smoking.
A hotel is a cluster of rooms where you pay for a room or suite to sleep in. Many of the hotels do not have restaurants attached. Some have a kitchen for a room service meal. But a good hotel has one or multiple restaurants, banquet hall, swimming pool, gym, driveway and other facilities. So to say what not!
A resort is often a good holiday inn which is more advisable for a family to go for rest, sport or other slated purposes. But it is a bit pricey. But then life is life. 'Variety is the spice of life' meaning that doing and seeing a lot of different things make life more enjoyable and interesting. On your stay at good hotels, you get complimentary continental breakfasts.
It means, it is free of charge. So it is courtesy. The word breakfast is an interesting derivative. You close eyes and fall asleep at night if you are not nocturnal. By default, you go on fast. Next morning, you break your fast by eating something to your taste. In the afternoon, you have lunch. For reasons whatsoever, you may skip your breakfast and eat brunch, a combination of breakfast and lunch.
Early evening what we eat is dinner. However, late in the evening before going to bed what you sip or sup is your supper. For many, just a glass of milk is a fine supper. In a function, we arrange snacks that are refreshments. However, high-tea as snacks has become a fashion in so many events. A wise saying for a healthy body is "Eat breakfast like a king, lunch like a prince and dinner like a pauper". Being a big or small or good eater is your way of eating and attitude towards the food habit.
Once you have finished your food, a steward will be readily available to ask whether you would like to have any afters or softy. You may try one. Upon your indication of being finished by way of putting the spoon, knife and fork crossed you will be served a finger bowl to clean your hands. The table manners are basically behavioral skills that are conventionally required while eating at table.
Such skills count a lot in a civilized society. Now is the most important job for you to do. Just foot the bill. Take mouth freshener duly served and exit gracefully, tipping the waiter. However, many a restaurant has a signage- No tipping.
(Dr Birbal Jha is a noted author and the Managing Director of Lingua Multiservices Pvt Ltd. These are his personal views.)