Dr. MCR HRD Institute of Telangana Hosts "Dawat-e-Iftar"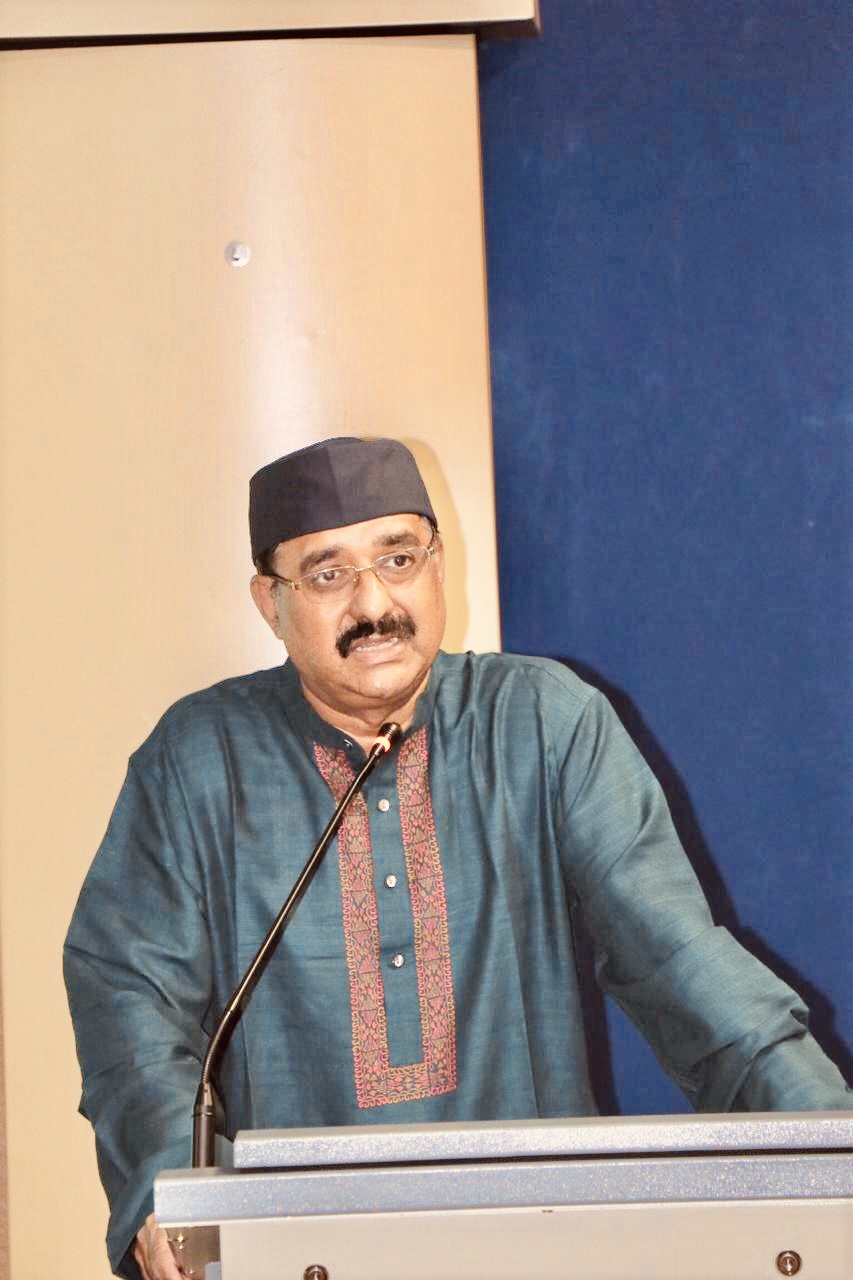 Telangana: Hyderabad: May 29 (HS) Dr. MCR HRD Institute of Telangana hosted "Dawat-e-Iftar" at Shravan Kumar Hall, Tungabhadra Block, which was attended by the Officers, Faculty, and Staff, in large numbers. The trainees, including the Military Engineer Services Probations, representing 13 States from across the country, also attended the "Dawat-e-Iftar". The spread of the Iftar and the dinner was meticulously laid out with traditional dishes of Hyderabad, including "Haleem" and "Biryani", supplemented with a variety of fruits and juices.
B P Acharya, IAS, Special Chief Secretary and DG, Dr MCR HRD Institute, who spoke on this occasion, said that while different religions, across the world, may differ in terms of rituals, their central theme is the same. "All religions call upon their followers to dedicate themselves to the selfless service towards all sections of society, especially the poor", he stated and underlined the importance of reading Holy Books in order to understand the message of different religions in its true and total frame of reference.
Acharya said that in a country like India, which is rich in terms of religions and cultures, there is an urgent need for frequent interactions among the people belonging to different faiths in order to develop greater mutual understanding and goodwill.
Considering the widespread greed and selfishness in the present-day society, Sri Acharya stated that the central objective of "Dawat-e-Iftar" was not only to celebrate piety and sacrifice but also to recharge and refresh the work culture. He quoted many couplets penned by Saint Kabir Das and also by Maqhdoom Mohiuddin, an iconic poet from Telangana, to drive home his message.
Dr. Anwar Khan, a noted academician and a social activist, who was the key speaker on this occasion, said that fasting has been prescribed by almost all religions since time immemorial. He stated that through fasting, one experiences hunger and thirst, and sympathizes with those who have little to eat and drink every day.
"Fasting is not only about keeping away from food and drink; it is also about developing self-control over worldly greed and desires", Dr. Khan said and added that fasting results in developing strong personality to inculcate self-control, self-discipline, and self-restraint, so essential to refrain from all types of forbidden acts and social evils. The Maghrib prayer, after the iftar, was led by Dr. Khan.
Dr. Shaik Mohammed Nabi, Director, Trainingsaid that "Dawat-e-Iftar" was a shining symbol of harmony amongst people professing diverse faiths which is a hallmark of the "Ganga-JamuniTehzeeb". He also prayed for the health, happiness, and prosperity of one and all.