Doubling of Collateral free loan limit for MSMEs Suggested by RBI Committee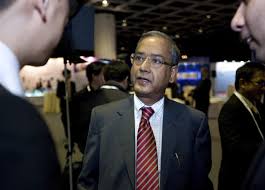 New Delhi, June 19 (HS): Eight member RBI Committee has prepared a report after evaluating current framework for micro, small and medium enterprises (MSMEs), and has proposed to raise limit of collateral free loan to these units from Rs. 10 lakh to Rs. 20 lakh. This loan is given under Pradhan Mantri Mudra Yojana (PMMY) initiated by Prime Minister in April 2015.
This committee has also recommended 'turnover size' criterion instead of 'investment size' for classification of units in micro, small or medium categories. This committee is headed by SEBI Chairman U.K. Sinha and it will put forth the said report in public on Friday.
It is noteworthy that since the launch of this PMMY the 15.73 crore loans worth Rs. 7590 billion have been disbursed to member lending institutions like Regional Rural banks, Small Finance Banks, Co-operative banks, Micro Finance Institutions, Commercial banks and NBFCs. Out of this, approximate 10 percent (Rs. 72.77 billion) loans given to mostly first time borrowers have turned into NPAs.