Delhi : One person arrested today on charges of rumor-mongering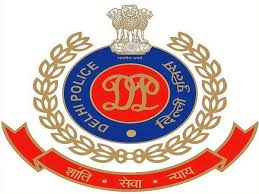 New Delhi, Mar 02 (HS): On Sunday evening, rumors spread about the sudden violence in the capital Delhi. After this rumor, there was an atmosphere of panic in Delhi but the police termed the news of every violence as false. Now on Monday, Delhi Police have taken action against those spreading the rumor. The police have arrested a man from Aman Vihar.
Delhi Police have arrested a person named Vikas from Aman Vihar. Vikas had informed about firing in Block A of Aman Vihar. One person arrested today by Delhi Police from Rohini on charges of rumor-mongering yesterday.
At the same time, 22-year-old Shivam had also called the police for false firing. The Delhi Police later interrogated Shivam as well. Investigation revealed that the sound was not of any firing, but of the silencer of the motorcycle. Apart from this, the action of the Delhi Police is still going on and people who have filed false complaints are being searched.