Delhi Mohalla Clinic Doctor attending on corona patient infected with Covid-19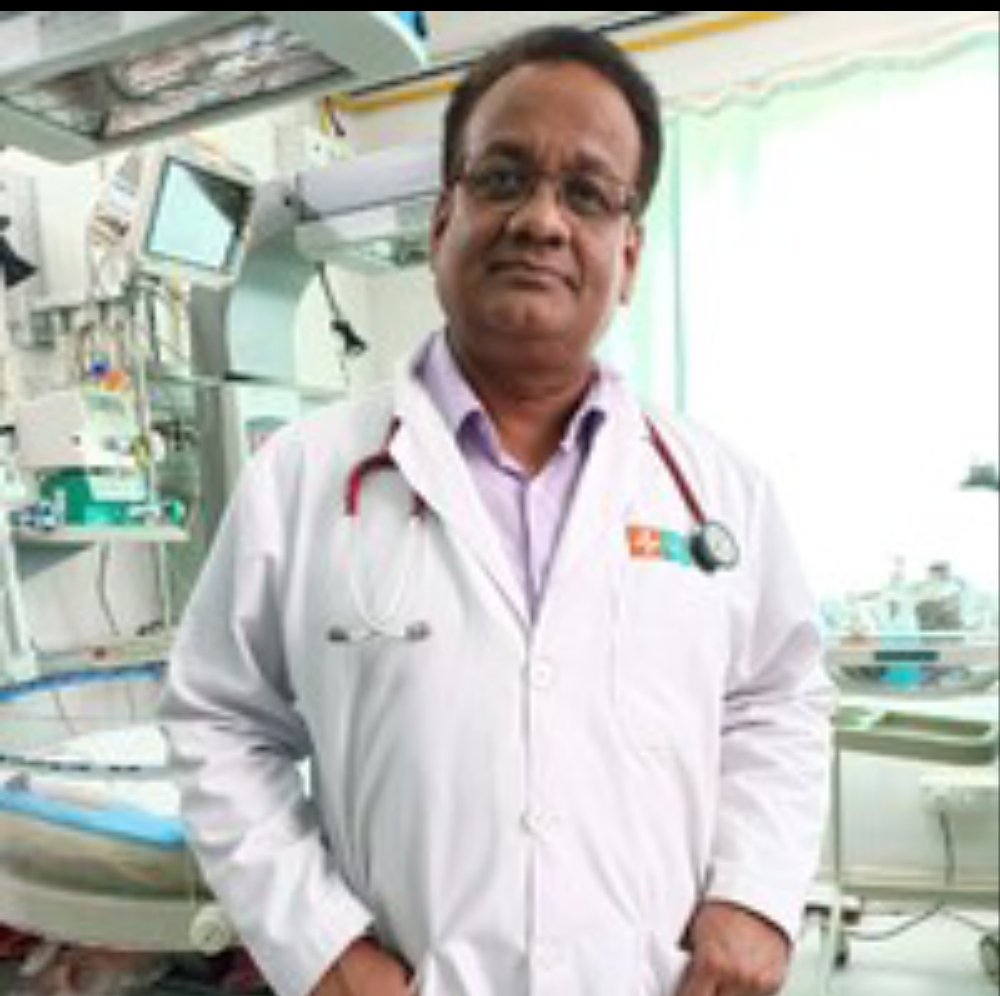 New Delhi, 23/03/2020. Dr Gopal Jha, a Mohalla clinic doctor, who has been found positive with the Coronavirus is said to have been infected from his a patient Shama having travel history from Dubai to Delhi's Dilshad Garden locality.
The 38-year old patient, Ms Shama, who was attended on by Dr Gopal was diagnosed of positive with the Covid-19 at Dr Ram Manohar Lohiya Hospital where the patient was referred to by Dr Gopal Jha, who too was later found to have been infected with the coronavirus
Dr Gopal is currently put up in the isolation ward of Guru Teg Bahadur Hospital while his patient is under treatment at Dr Ram Manohar Lohiya Hospital. Both the government hospitals are situated in Delhi.
"Mithilalok Foundation, a Delhi based social outfit will extend every possible support to the ailing doctor Gopal Jha known for his social work and medical services said noted author Dr Birbal Jha, who is currently the chairman of the foundation.
"Let's pray to God for Dr Gopal Jha's and his patient's speedy recovery. I request the government of Delhi- led by Arvind Kejriwal to exercise extra care for both of them, added the social activist, Dr Birbal Jha".
"Mithilalok Foundation is consulting a team of doctors and experts over phones as how to provide the necessary assistance from the civic body in the wake of the pandemic coronavirus which has compelled the government of India and other state governments to keep around 80 districts of the country under lockdown", further added Dr Birbal Jha, who initiated the Namaste March on 7th of this month for public awareness and how to keep corona at bay.
"The adage- self-preservation is the first law of nature- is very relevant in today's context when nobody knows who will be the next victim of the pandemic coronavirus. But one thing is sure that self- isolation with preventive measures, you can keep the killer virus at bay. At this point of time, we all need to understand that life is better than gold. Hence, saving ourselves is saving the human race on earth" informed Dr Birbal Jha.
"Developing a sort of immunity against any attack of a virus must be our prime concern for now and for which taking a proper dose of turmeric blended with a slight amount of pepper is more advisable as the Ayurveda says, advised Dr Birbal.
"Doctors across the country should maintain extra cautious and use 'CoronaKit' available in the market as safety measures. Negligence of precautionary steps will jeopardize the health services given the pandemic condition. People in common need to understand the situation and use safety kits", said Dr Birbal.