DAV Shyamali Principal elected as New president of Ranchi Sahodaya Schools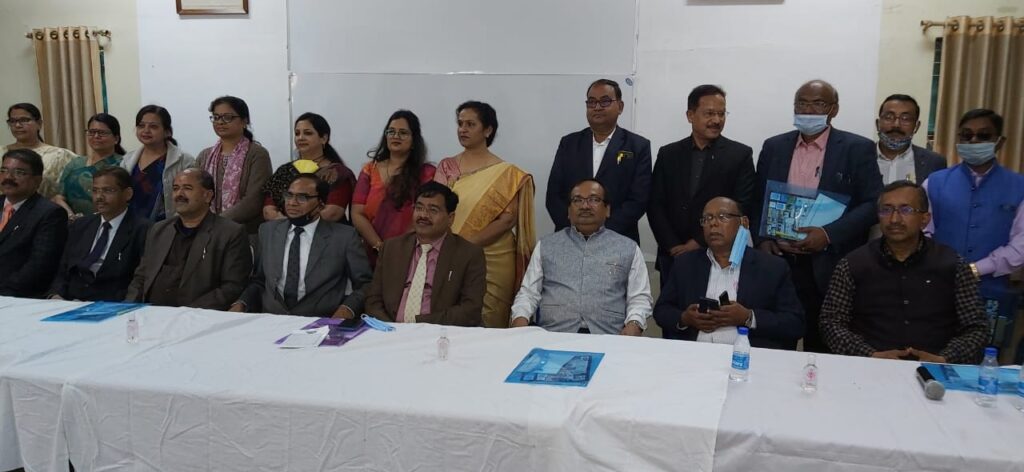 Ranchi, 23 February 2021 (HS) CBSE Sahodaya School Complexes is a group of affiliated schools that voluntarily unite to share best practices and innovation strategies in schooling and formulate, evaluate, teach and other regular teachers' school curriculum. Cooperate in capacity building. CBs inspired by this A meeting was held today under the aegis of E Sahodaya Group in  Jawahar Vidya Mandir, Shyamali wherein Principals of all reputed schools of Ranchi were present.
In which all the principals of Ranchi's prestigious school unanimously selected Principal Samarjit Jana was elected as the president of Ranchi Sahodaya School Group. On the other hand, Principal of DAV Public School, Gandhi Nagar, SK Sinha, Vice President, DAV Public School, Kadru Regional Director cum Principal MK Sinha Secretary, Oxford School Principal Suraj Sharma Joint Secretary, Firayalal Public School Principal Neeraj Sinha Paromita Saha, Treasurer and Principal of Loyla Convent School was elected as Joint Treasurer.
Notably, or the last seven years, DPS Principal Ram Singh, Principal of Guru Nanak School, Manohar Lal, Principal of International School SK Mishra had been performing well as Chairman, Secretary and Treasurer respectively. The newly elected president Samarjit Janna said that in the Corona era, the discharge of this new responsibility is possible only with the cooperation of all and everyone. Our priority is to emerge from the educational loss in the last one year.
For this, he emphasized the need for periodic skill training and efficient training under teachers' training in capacity addition. At the same time, former president cum Principal Ram Singh threw light on universalization of education and making education accessible and inclusive. Congratulating the present President Samarjit Jana, he assured that this new group of Sahodaya Vidyalaya is able to face the challenges ahead and take everyone along.