Crop Loss From Cyclone Gulab estimated to be 1.56 Acres : AP Govt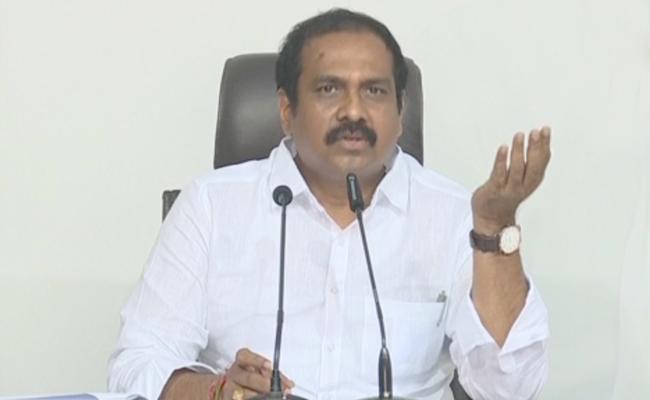 Hyderabad, 29 September (H.S): Minister for Agriculture Kurasala Kannababu said that officials have been appointed to assess the crop damage and slammed the opposition TDP leaders over false allegations against the government of ignoring the farmer fraternity.
Addressing a press conference here on Tuesday, the minister said that, as per the preliminary estimates, almost 1.56 lakh acres of crop loss had occurred due to the Gulab Cyclone, especially in both Godavari and Krishna districts. He stated that the officials have been appointed to oversee the final enumeration and the district collectors have been directed to hold Agri-Advisory Committee meetings to discuss the crop loss. As instructed by the Chief Minister, all the required measures will be taken to rescue the farmers.
Further, the minister said that during 2014-15, GSDP in agriculture was only Rs 78898 crore, while in 2020-21, it increased to 14,0087 crores. The overall GSDP with agri and allied sectors was Rs 1.48 lakh crore in 2014-15, and it is expected to rise to Rs 3.36 lakh crore in 2020-21. He said that the previous government had made poor allocations to agriculture by not exceeding Rs 19,070 crore, but the state government had allocated Rs 31,856 crore during 2021-22. He said that the Chief Minister has been providing input subsidies for the crop loss in the same season.