Cricketers applause as James Anderson makes history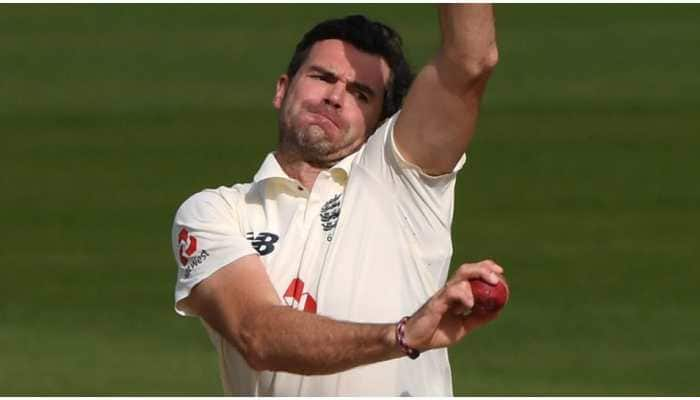 New Delhi, Aug 26 (HS) England fast bowler James Anderson on Wednesday became the first seamer to claim 600 Test wickets. Overall, he became the fourth bowler to join the prestigious 600 club – only after Sri Lanka Muttiah Muralitharan (800), Australia's Shane Warne (708), and India's Anil Kumble (619).
Several cricketers, both current and former, including India captain Virat Kohli took to social media to hail England's highest-ever wicket-taker.
"Congratulations @jimmy9 for this outstanding achievement of 600 wickets. Definitely one of the best bowlers I've faced," Kohli wrote on Twitter.
Shane Warne and Anil Kumble, two members of the "600 club", congratulated Anderson on making it on the elite list.
"Congrats on the 600th Jimmy – Awesome effort buddy," tweeted Shane Warne, who is the second-highest wicket-taker in Test history.
"Congratulations @jimmy9 on your 600 wickets! Massive effort from a great fast bowler. Welcome to the club," wrote Kumble.
"An extraordinary bowler @jimmy9 goes past yet another milestone. What a bowler and what an achievement !! Well done and look forward to having a healthy debate on the run out and shredder ASAP! Someone like you can really help settling the stigma surrounding it," wrote Ashwin, slipping in a mention about the banter between them over his 'Mankading' controversy.
Former Indian captain and BCCI chairman Sourav Ganguly wrote, "Well done james Anderson @jimmy9.. this milestone is just greatness ..156 test matches as fast bowler is just unthinkable..u will make every young fast bowler believe that greatness is achievable. @bcci @ECB_cricket"
"Congratulations @jimmy9. What a splendid record to have. More power to you," wrote former West Indies bowler Vivian Richards.
"Incredible 600 by @jimmy9. What an amazing achievement. Playing 156 Test Matches for a medium fast bowler is no less achievement. Cheers mate," wrote former Pakistan bowler Shoaib Akhtar.
"Champion bowler James Anderson! Congrats on reaching the first-ever 600 wickets for a fast bowler.. hard work, passion and never-day-die approach have been the hallmark of your career.. doyen of fast bowlers, best wishes for the rest of your career @jimmy9," wrote legendary Pakistan pacer Wasim Akram.
England defeated Pakistan 1-0 in the three-match Test series. England won the first Test by 3 wickets, while the remaining two matches were drawn.