Cricket to Kumbh, game of negligence lays pitch for Corona Mela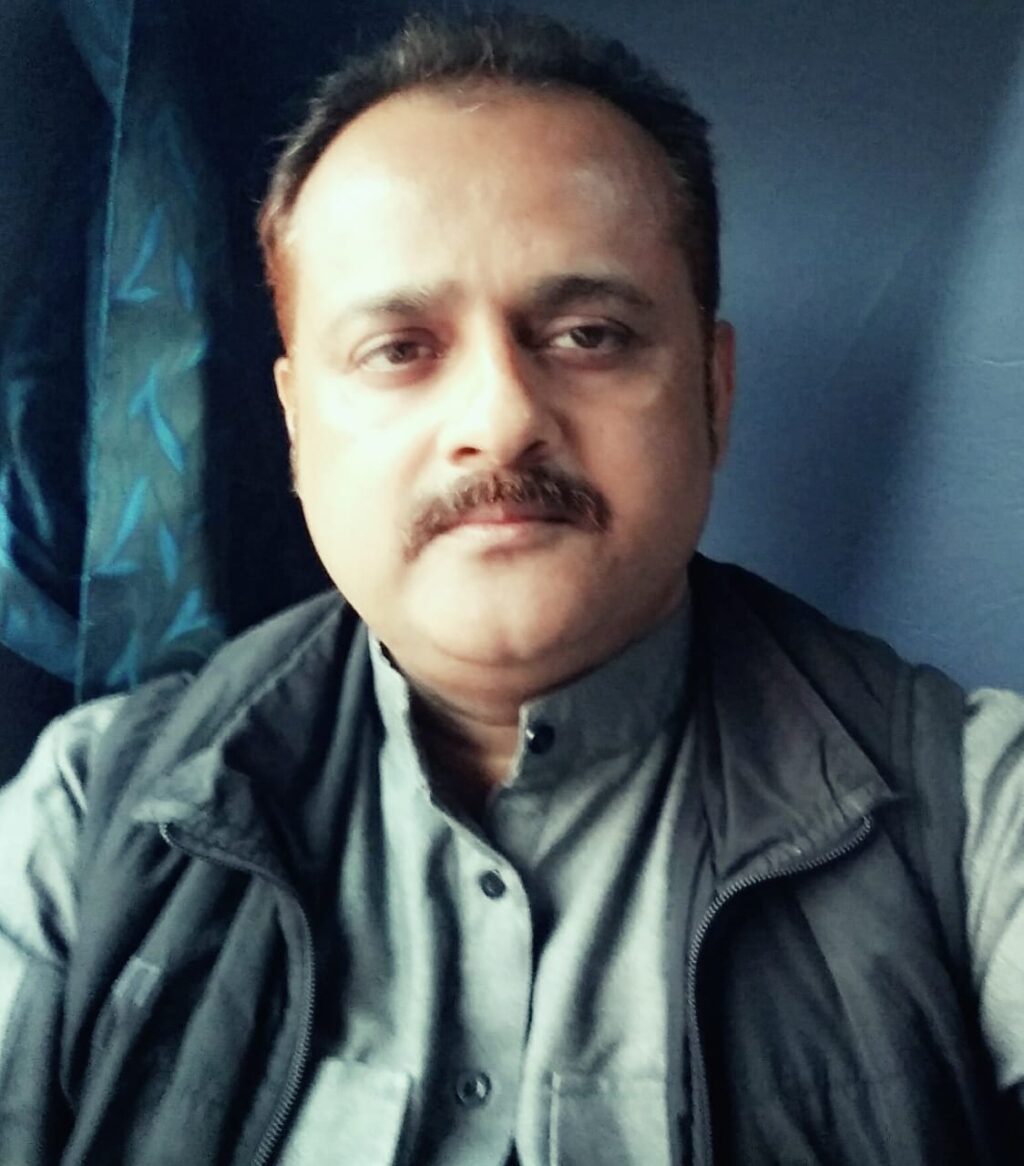 By Ramakant Chaudhary
New Delhi, 14 April: The international cricket tournament (Road Safety World Series) held in Chhattisgarh in March triggered Corona tsunami affecting large swath of areas even beyond the state's boundary and religious congregation of Kumbh Mela in Haridwar has set in Covid bomb explosion whilst hospitals are bursting at the seams with dead bodies from mortuary to lobby lying around amidst wailing of victims' kith and keen. It rubs bagful of salts on the wounds of Corona-struck scared innocent people when TV channels beam contrasting news that India, on the one hand, overtaking Brazil as world's second Covid worst-hit country but on the other hand holier-than-thou leaders blatantly flouting Covid protocols in poll-bound states.
All these things are happening in the country which has witnessed honouring frontline Covid warriors by showering flowers from helicopters as well as nationwide lighting lamps and clinging Thalis responding to the Prime Minister's call for appreciating the services of health workers to defeat the Corona scourge. How the flattened Corona graph in February 2021 has suddenly shot up perpendicularly upward in March-April? It must be a moot point how consistent Indians have switched to complacent ones vis-à-vis battling with Corona pandemic.
Chhattisgarh has, along with Maharashtra, Chhattisgarh, Karnataka, Uttar Pradesh, Madhya Pradesh, Gujarat, Kerala and Delhi, become one of the epicenters of the Covid-19 second wave in India, forcing the government to enforce lockdown in more than 8 districts of the state. Chhattisgarh's health services are themselves in ICU with the spike in the Coronavirus infections cases deteriorating the condition in the state. Road Safety World Cricket Series 2020-21 was played from March 2 to 21 in Raipur. The tournament saw players from India, Sri Lanka, South Africa, Australia and the West Indies with the presence of cricketing who's who: Brian Lara, Sachin Tendulkar, Virender Sehwag, Yuvraj Singh, Jonty Rhodes, Brett Lee and Muttiah Muralitharan. Master blaster Sachin Tendulkar was the brand ambassador of the tournament and batting maestro Sunil Gavaskar was the tournament's commissioner who urged the Chhattisgarh government to permit the tournament in Raipur and the Chief Minister gladly approved it.
With ticket prices being as low as Rs 50, people of neighbouring states swarmed to Chhattisgarh to become a part of the thrilling games. And this is how Raipur rolled out red carpets for Coronavirus and cricket connoisseurs bowled out all Covid protocols, batting for Chhattisgarh to make it Corona time-ticking bomb that had apocalyptic explosion later — the repercussion could be felt at mortuaries of hospitals, crematoriums and burial grounds where harrowing scenes of dead bodies being piled upon one another could be seen. Could we have averted such heart-wrenching scenes? God of cricket Sachin Tendulkar, Sunil Gavaskar and the Chhattisgarh government need to reply. Bharat Ratna Sachin Tendulkar, tested Corona positive after the cricket tournament, had best medical facilities but what about those lesser mortals who are dying in absence of treatment?
The laxity of state admiration to handle the surging Corona cases is reportedly attributed to the absence of Chhattisgarh Chief Minister Bhupesh Baghel as he was busy with Bengal assembly elections. India is the country where cricket icons are treated as God, but shockingly, Sachin Tendulkar and his ilk neither convinced organisers to cancel the tournament nor cautioned audiences to follow Covid appropriate behaviour. Should cricketing entertainment happen at the cost of human lives? Need to think that the cricket god is in existence only when his devotees are alive.
Now the game of negligence takes a holy dip in Haridwar where around million people have thronged to the banks of the Ganges to participate in the months-long "Kumbh Mela", tossing away all Covid guidelines.  People are seen without masks, with no social distancing when India's per day Corona case is hovering around 2 lakh.  Like several other states, Uttarakhand also logged the highest single-day spike in Covid cases and fatalities in the face of the second deadly Corona wave with 1,925 people testing positive on April 13.
Devotees, unmasked and jostling for space, continue to throng the Ghats of Haridwar even as the country reels under the political "Tu Tu Main Main" of shortage of vaccines and beds for patients. The Uttarakhand government, struggling to keep in place basic preventive measures such as effective thermal screening and wearing of masks, said it is trying its best to handle such mammoth gatherings but enforcing social distancing is quite challenging. Even the government looks helpless then why is the permission for holding Kumbh Mela given? Has appeasement politics overshadowed the conscience of the Constitution? India is not a banana republic. We are a proud nation with a 5,000 year history and a superb Constitution to govern the country democratically.
Whether it is cricket ground or poll pitch or Kumbh Mela, the Coronavirus always loves crowds to wreak havoc and mayhem. India is now close to 13 lakh active Covid cases with the impact of new variants of Sars-Cov-2, the highest since the beginning of the pandemic. Lives are at stake. Despite such a grim health emergency, more serious and severe than last year, India has to stare at routine political Tamasha. Democracy is non-negotiable, so is the right of citizens and responsibility of elected governments. So, there must be all-party negotiation to build political consensus bringing a strong sense of citizenship to make a collective effort to protect the existence of human life.
(Ramakant Chaudhary is a journalist and political commentator. The views expressed are personal.)