Corona may lead to fall in living standards in 170 countries: IMF chief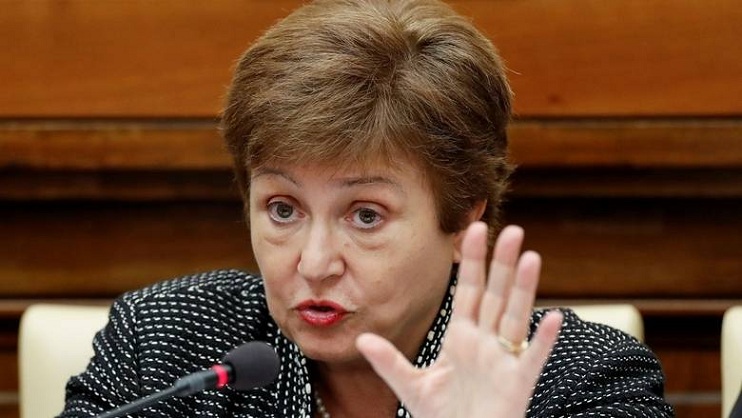 New Delhi,April 10(HS)The per capita income in as many as 170 countries may experience a negative growth this year due to Covid-19 which has taken both developed and developing countries in its grip .It may lead to fall in living standards of people in all these countries.
International Monetary Fund chief Kristalina Georgieva who sees this possibility has been quoted by a newspaper as saying on Friday,"Today, the world is confronted with a crisis like no other. COVID-19 has disrupted our social and economic order at lightning speed and on a scale that we have not seen in living memory".
The year could witness "the worst global economic fallout since the Great Depression in the 1930s".
In an address on Thursday she said the lockdown which was unavoidable has affected "billions of people".
Three months ago, she recalled ,positive growth was expected in per capita income in over 160 member countries in 2020. "Today, that number has been turned on its head".
The IMF chief said due to "necessary containment measures to slow the spread of the virus, the world economy is taking a substantial hit.This is especially true for retail, hospitality, transport, and tourism".
In most countries, she added,the majority of workers are either self-employed or employed by small and medium enterprises. These businesses and workers are "especially exposed".
Trillion of dollars will be needed by emerging markets and developing countries and they can cover only a portion of that on their own.Help will be urgently needed by them.
She has,however, ended on a positive note."Encouraging news is that all governments have sprung into action and, indeed, there has been significant coordination.