Corona Crisis: UP government moves faster to defuse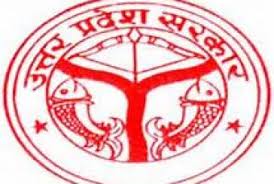 Lucknow,March 26(HS) The Uttar Pradesh government  has achieved quite a few firsts and pushed behind others in handling the situation arising out of spread of Coronavirus which has infected more than 30 persons in the state.
Soon after  21-day lockdown was announced by Prime Minister Narendra Modi to break Coronavirus chain,state chief minister Yogi Adityanath came out with a new scheme to make available essential goods during the lockdown.
The scheme is aimed at providing these goods at door-steps–Aap Raho Ghar Par,Ham Ayenge Dar Par.It has arranged a fleet of 10,000 vehicles to transport goods and achieve the goal.It has already helped many needy.
The government had achieved another first by announcing cash assistance of Rs 1000 each to  daily wage earners who have gone out of job because of the lockdown.
It has directly transferred the first installment of  Rs 1000 each to 20 lakh bank accounts under the direct benefit transfer scheme.
Street vendors selling vegetable and other items  in the unorganised sector may be paid the same amount soon.
The government has also decided to provide free ration  to Antodya ration card holders such as destitute old age persons.
Under the scheme, 20 kg of wheat and 15 kg of rice will be provided to each card holder for a  month. Necessary arrangements have been already made for the purpose.
On Wednesday,a day after home delivery announcement,he promised to provide  additional Rs 50 crore to the health department for purchase of necessary medicine.
"There is no need to panic.The government will do everything possible to help you during the lockdown period ",he has assured.