Consultative Workshop on 'Empowering youth action for good water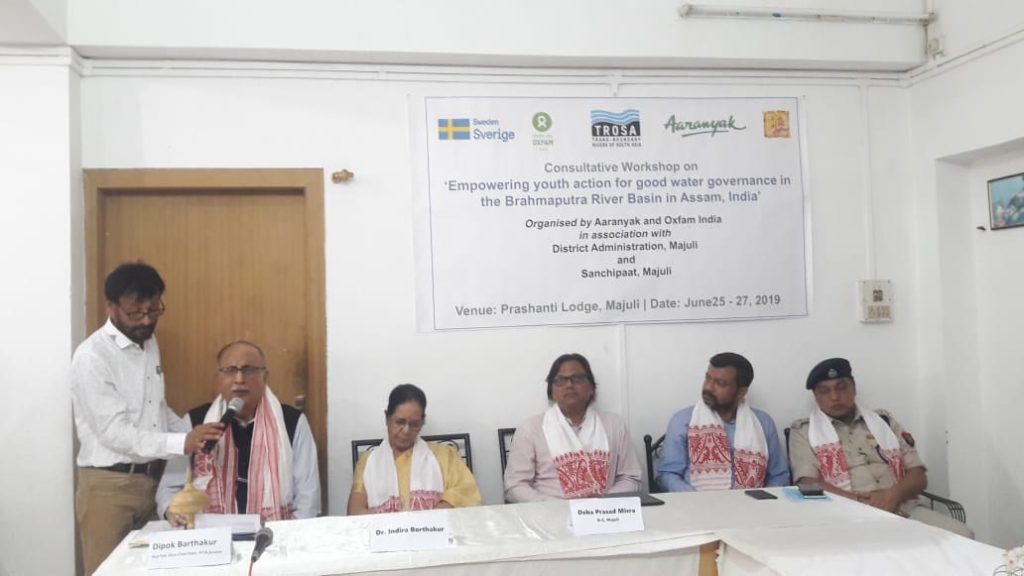 Guwahati, June 25 (HS):  A consultative workshop on 'Empowering youth action for good water governance in the Brahmaputra River Basin in Assam, India' was held today at Prashanti Lodge, Majuli organized by Aaranyak and Oxfam India in association with District Administration, Majuli and Sanchipaat, Majuli.
Vice Chairman, State Innovation and Transformation Aayog Dipok Kumar Barthakur attended the programme as the Chief Guest. Inaugurating the workshop, Barthakur said that Water is one of the most important natural resources because water is indispensable for basic survival of life as that of plants, animals and micro-organism. He stressed that it is high time that we explore the overall water governance scenario of the Brahmaputra River Basin area in Assam and calls upon the young generation of the society who are capable of contributing significantly towards sustainable development of the country and welfare of the society. He reiterates that the youth have an opportunity as well as responsibility to work for the improvement of water management  through their own activities as well as by influencing policies of Government and private sector so that water governance as a whole become sufficient, transparent, just and sensitive to people's rights and entitlements.
Guest who attended the meeting includes  Dr. Indira Barthakur ( wife of Vice Chairman, SITA Sri Dipok Kumar Barthakur), Deputy Commissioner of Majuli Deba Prasad Mishra,  Professor of Tezpur University Dr. Chandan Sarma amongst others.