Commissioning ceremony & DGAFMS Trophy to Military Hospital Prayagraj for COVID -19 efforts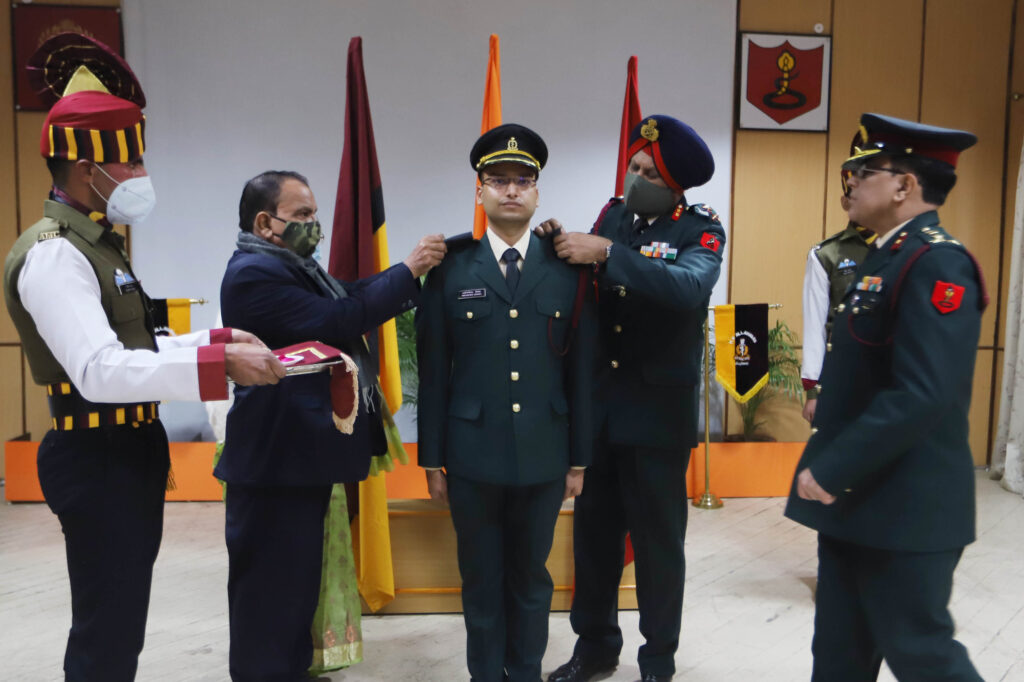 PRAYAGRAJ, January 11 (HS): Commissioning ceremony for Dr. Abhishek Singh into Army Medical Corps by DGAFMS was conducted in Military Hospital Prayagraj on Monday. The chief guest for the occasion was Major General IM Lamba, GOC, Purva UP and MP Sub Area.
The occasion was also used for sharing the COVID-19 trophy given to MH Prayagraj by DGAFMS for all the efforts done in Covid in 2020. Brigadier Sundeep Bhandari, VSM explained the efforts done by MH for infrastructure changes medical equipment & enhancement of facilities for both Covid & non Covid.
MH Prayagraj was nodal agency for 11 hospitals for medical stores. He thanked Headquarters Purva UP & MP Sub Area, Central Air Command,  Fd hospitals and all units in station for efforts during this pandemic times in 2020, informed Shailendra Pandey, Wing Commander, PRO (Min of Defence) Prayagraj.