to maintain effective system of prevention & treatment of Covid-19 CM Yogi directs authorities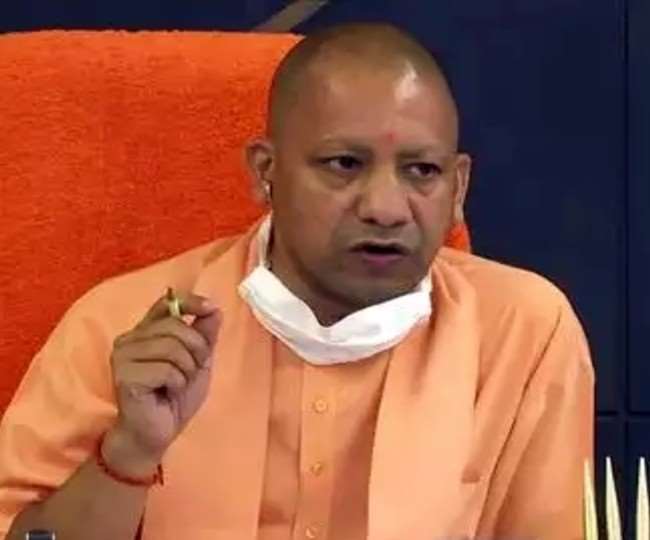 Lucknow, 25 February (HS) :       Uttar Pradesh Chief Minister Yogi Adityanath has directed officials to maintain an effective system of rescue and treatment. He has said that even a little carelessness in this regard can be dangerous. In view of this, full vigilance should be taken at every level.
The Chief Minister was on Thursday reviewing the situation of Covid-19 in a meeting at his official residence. He said that Covid-19 in the state is completely under control. Despite this, extra care should be taken in the state keeping in mind the increase in cases of Covid infection in some states. He has given instructions to conduct contact tracing and surveillance work with full activeness.
The CM said that testing has an important role in breaking the chain of Covid-19 infection. In view of this, the testing work should be conducted with full capacity in the state, he said further. It was informed in the meeting that at present the testing work is being conducted effectively, giving priority to focus testing.
Yogi said that people should be constantly made aware regarding prevention from Covid-19. Compliance with COVID protocol should be ensured, the chief minister underlined and added that it should also be ensured that people use masks in every case. Full attention should also be paid to social distancing, he noted.
The Chief Minister instructed officials to run the Integrated Command and Control Centre established in the districts with full activeness. He said that the situation should be reviewed by all the District Magistrates and Chief Medical Officers in the morning in Covid Hospital and in the evening in the Integrated Command and Control Centre.
Reviewing the Corona vaccination campaign, the Chief Minister said that this work should be conducted according to the guidelines and order of the Government of India. He also instructed the officials to conduct regular monitoring of vaccination work.