CBI registers case in Kerala Govt's LIFE Mission project.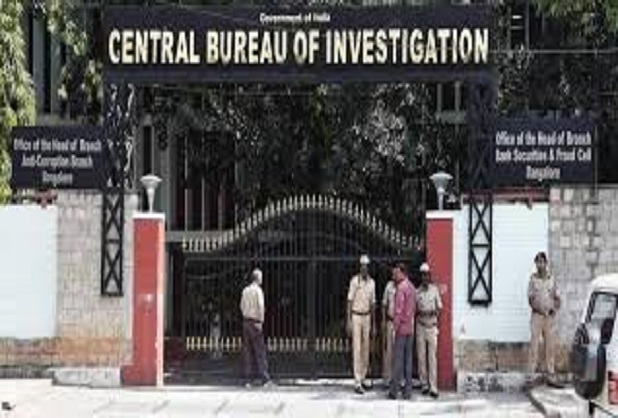 Kochi, Sept 26 (HS): The Central Bureau of Investigation (CBI) has registered a criminal case against the Kerala Government for violation of foreign contribution act in the 'LIFE Mission Project', a flagship programme of the CPI(M) flouted as a game changer which would elevate the status of all poor people in the State.
"The LIFE Mission would provide houses to all those without a roof over their heads and ensure employment to the entire population in the State," Pinarayi Vijayan had stated on each and every occasion. The seizure of smuggled gold brought into the country through the diplomatic channel at Thiruvananthapuram International Airport and the arrest of its kingpin Swapna Suresh and her associates led the investigation agencies to a number of new cases including the LIFE Mission project, the Memorandum of Understanding (MoU) of which was signed between the Kerala and UAE Governments without the concurrence of the  Centre.
The group rivalries and turf wars in the CPI(M) led to the disclosure that crores of rupees have changed hands as commission as part of the project and the beneficiaries were sons and daughters of ministers and party bigwigs. When the criticism against the Government exceeded all limits, Vijayan ordered a vigilance probe into the whole issue. But by that time the damage has been done. Anil Akkara, a legislator representing Wadakkancherry constituency demanded investigation by a central agency because the directorate of vigilance comes under the chief minister.
The CPI(M) leaders retaliated by using worst terms to describe Akkara who was even dubbed as the Son of Sattan by the Marxists. Akkara, hurt by the choicest of abuses used against him by the Marxists wrote to the CBI , detailing the reasons which necessitate a probe by the central agency into the whole issue.
On Friday, anti-corruption wing of the CBI registered the case in the Chief Judicial Magistrate Court , Ernakulam , against Unitac Builders and Sane Ventures, the companies that won the contract for building the apartments under the LIFE Mission at Wadakkanchery. Interestingly, both these companies are novices in constriction business.
The CPI(M) which wholeheartedly welcomed central probe into the gold smuggling scam has seen red in the CBI probe in LIFE Mission project as a politically motivated move.