Caste based census is necessary–Upendra Kushwaha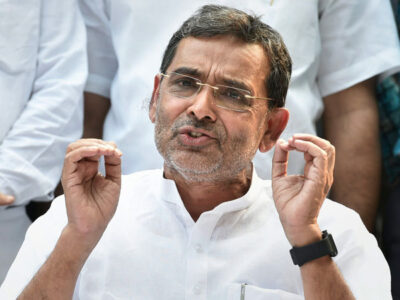 Chapra, 2 September (H.S) Ex union minister and JDU leader Upendra Kushwaha today said that caste based census is necessary for all castes and all political parties who are unanimous on this issue. Caste based census will clear the population of concerned castes and will also determine the percentage of benefit of reservation. When the clear picture emerges, percentage of benefit of reservation to castes may be enhanced or lessened, depending upon the need and their population percentage, he said. Then the complaints that benefit of reservation is denied, will disappear.
Kushwaha also talked about non aided teachers and said that he is aware of problems of those teachers and will take necessary steps for redressal of their demands. . He condemned the alleged dropping of life of Jai Prakash Narayan from the syllabus and demanded from the vice chancellor an inquiry into the matter and punishment to erring persons.
Meanwhile, non aided teachers demonstrated on the premises of circuit house and demanded payment of salary in lieu of aid. They said that for the last several years, they have been clamouring for salary and not aid. Presently the aid has also been stopped. Kushwaha assured to take necessary steps regarding their demand.