Car laden with explosives in Pulwama was of Hiz, JeM militants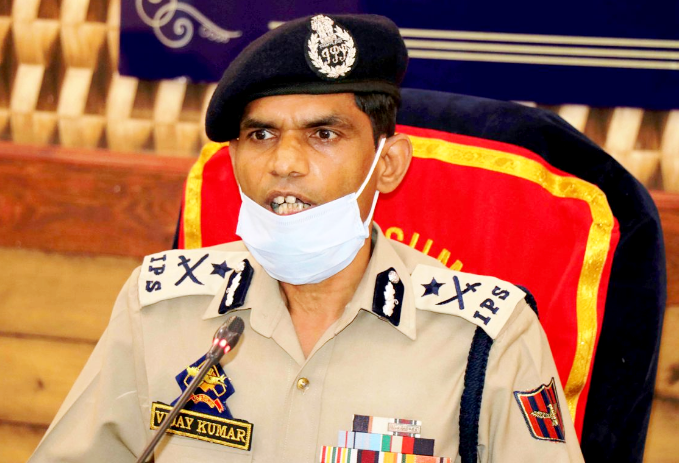 SRINAGAR, May 28 (HS):Inspector General of Police Kashmir range, Vijay Kumar said that at least 40 to 45 kg of explosive material was fitted in private a vehicle with fake registration number and it was owned jointly by the Hizbul Mujahideen and Jaish-e-Muhammad militants. The police said they wanted to target security forces in Pulwama district but the timely action of forces averted major tragedy.
While addressing a press conference at Police Control Room (PCR) Srinagar, the IGP said that security agencies police, army and the CRPF were getting inputs about the possible fidayeen attack by the militants.
"Yesterday, lead matured and special nakas were laid at various points. Our men stopped the suicide attacker at two naka points and fired warning shots at both sites," he infomred..
The attacker jumped both naka points and left behind the vehicle late night yesterday at Ayegund area of Rajpora, Pulwama,  Kumar said.
Security forces found that the vehicle was suspicious and that the Bomb Disposal Squad was instantly called.
"After investigations, we found that the vehicle was laden with at least 40 to 45 kg of explosive material which include ammonium nitrate, RDX and other material," the police officer said..
He said  a militant identified as Adil who works for Hizb and Jaish and two other militants of these outfits are behind the act as they were planning the suicide attack. Further investigation is going on.