Burnley assistant manager Ian von founded positive in Corona test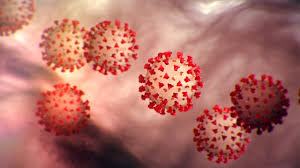 Lancashire,20 May(HS): Ian von, Assistant Manager of England's professional football club  Burnley, has been found infected by Coronavirus. The club said in a statement that Vaughan was among six people from three clubs in the English Premier League (EPL) who have been found positive for the coronavirus. Ian is currently safe and is well at home.
The club said that on Sunday and Monday it tested a total of 748 players and club staff, after which these results have come.
"After conforming to the requirements of the Premier League and testing positive, Ian will now be in a self-isolate for a period of seven days and will be tested once again in the week starting May 25," the club said.
Burnley further stated that after the virus became apparent, Von would be in contact with club personnel in training.
"Burnley Football Club will continue to follow the first phase of the return to training protocol, following the Premier League's guidance in terms of testing all players and backroom staff twice per week," the statement said.