BJP protests against China by burning photos of China PM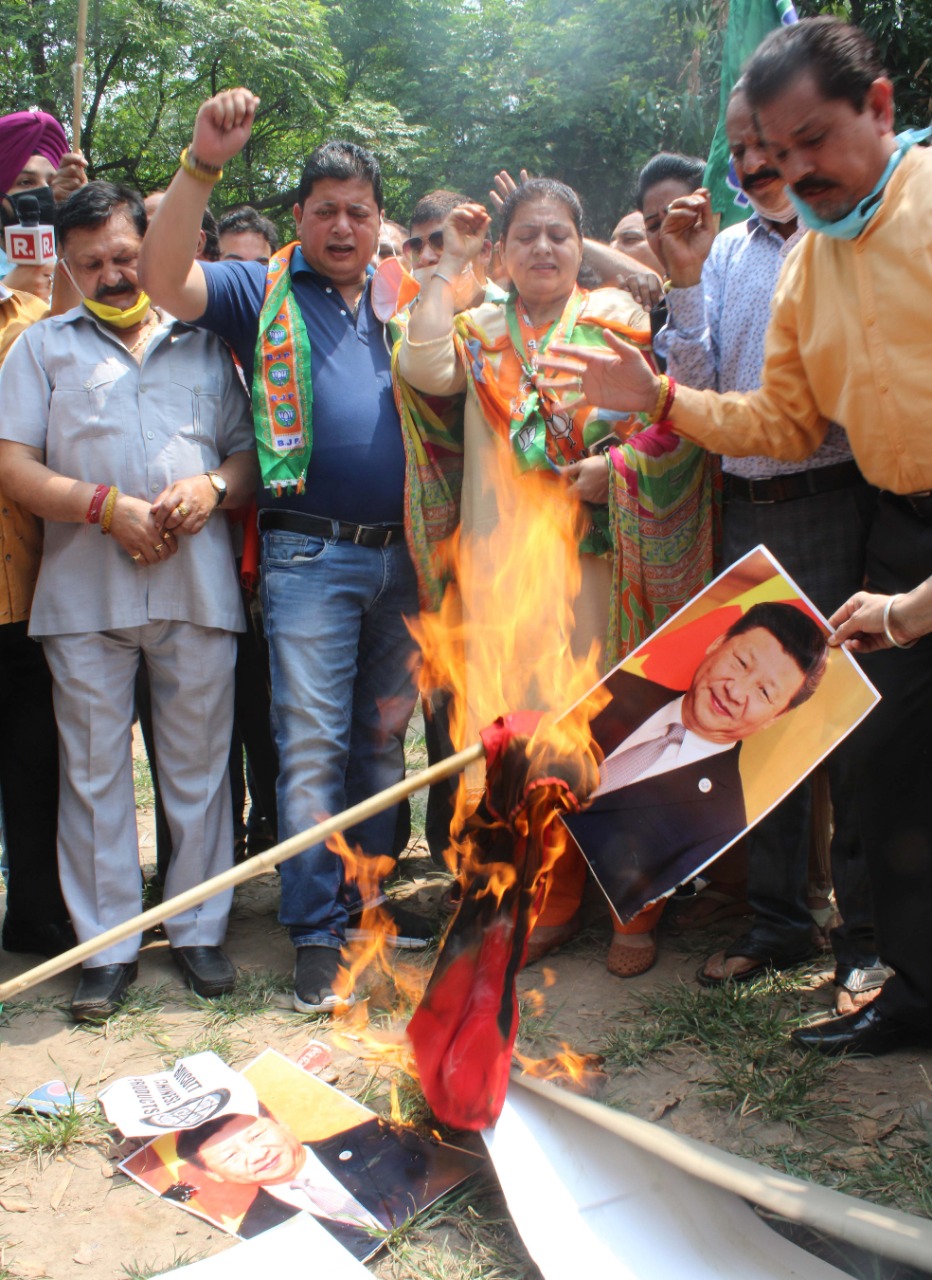 Jammu, July 01, (HS) Today, to protest against China, Jammu East former MLA Rajesh Gupta along with district president Vinay Gupta burned the Chinese flag and burned photos of China President Xi Jinping and those of red dragon.
BJP supporters started a demonstration outside the Press Club and while sitting on the road the BJP party workers chanted slogans against China and also displayed posters boycotting the Chinese products.
While speaking on the occasion, Rajesh Gupta said that China will have to pay the cost for killing our soldiers in Galwan valley on June 15, for long. China has lost its goodwill. He added that the attack on our soldiers was a political force and that it does not conform to military standards. China will have to pay a heavy diplomatic and economic price for it.
Rajesh Gupta said there will be a significant economic price that China will have to pay for its 'misadventure'.
He said that India is not the India of 1962, it is Narendra Modi's India of 2020.He has emerged as a world leader and the entire world believes in the leadership of our PM.