Bengaluru International Airport : A Role Model for Greenfield Airport Infrastructure Development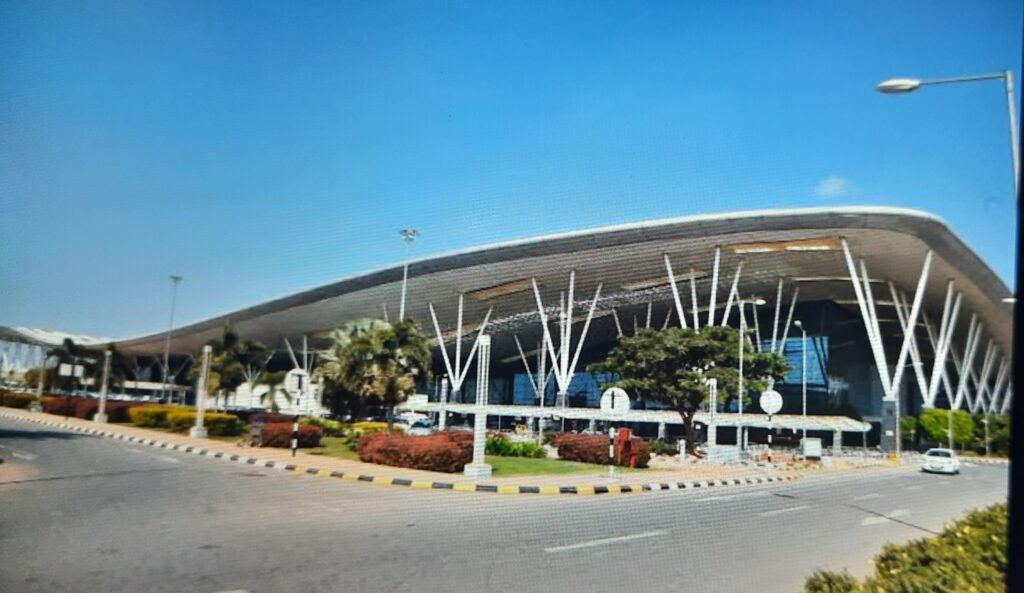 By Ramarao Manjunath Chavan
Bangalore, once considered as the pensioners' paradise is a transformed city of the millennium. Crossing over from Analog to digital to Millennial has been seamless. The transformation has been a well planned clinically executed strategy by the Policymakers, Administrators and private players.
While the IT infrastructure Architecture has been on a fast pace, the Logistic Infrastructure particularly the Airways has proved to be a vital clog in positioning Bengaluru as one of the most vibrant cities of the world.  The HAL Civil Airport on Old Madras road was catering to Air Travel for domestic and international Passengers ever since its inception till 2008 AD.
It was the farsightedness of subsequent Governments that alternative airport for Civil Aviation took wings in the first decade of the millennium. Karnataka Government's nodal body KSIIDC in tandem with Private Players dedicated Bangalore International Airport on 24th May 2008 to the nation.
For,  this date has been a milestone not only for Indian Civil Aviation but also for the rest of the world. The First-ever Greenfield Airport in India spread over 4000 acres of land at DevanaHalli 30kms from Bengaluru.
Named after the founder of the city,  KempeGowda,  KempeGowda International Airport (KIA) is a testimonial for the PPP models of Greenfield Airport Infrastructure in India.  In the thirteen years of its existence, KIA is a hub of domestic and international destinations.
The exponential growth of Passenger traffic has resulted in undertaking the works for second terminal T2. Despite the Slow down due to the Covid 19 pandemic, the commitment of the stakeholders to try and catch up with the deadline is commendable.
Phase 1 of the T2 terminal is expected to cater to an additional 20 million passengers. While the passenger traffic has been growing,   KIA has been an absolute game-changer for the Regional Connectivity UDAAN initiative of the Government of India.
The Infrastructure Development Department IDD, Government of Karnataka, GoK,  has been proactively working on connecting the tier two and three cities of different regions of the state.
Airport infrastructure at Shivamogga envisages connecting the  Malnad  Area districts around the City, Vijayapura Airport once completed will be the catalyst of change around the North Karnataka region.
The initiatives to fast track proposed Belekeri Airport near Karwar in coastal Karnataka does supplement the overall Regional Development across the state. Thus, showcase Karnataka as a glaring example of Green Field Airport Infrastructure Development.
Without a doubt, the success of Kempegowda International Airport has erased the borders, improved the Socio-Economic Development of the entire state of Karnataka as well as a harbinger of regional connectivity.
*Author Ramarao Manjunath Chavan is an Aeronautical Engineer.