Bengal could be a model for contract farming feel experts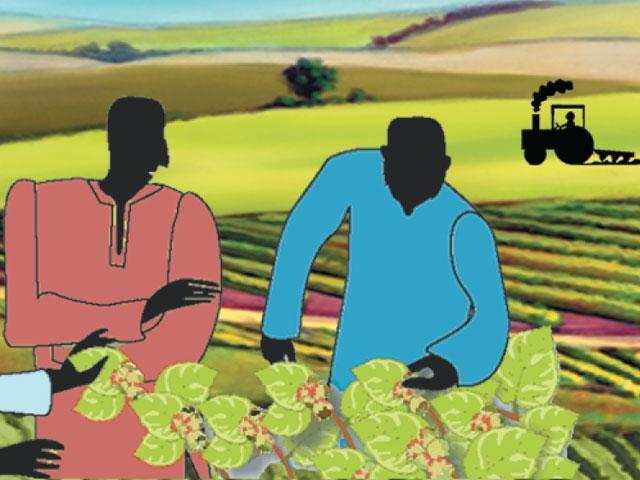 Kolkata, June 27 (HS) West Bengal can be a  model for contract farming as ownership of land in the state is a sensitive issue, remarked Chief Advisor to Chief Minister Mamata Banerjee for Agriculature and Allied sectors, Pradip Kumar Mazumdar.
Participating in a webinar on 'Road Map of Agriculture and Food Processing sectors in West Bengal' organised under the banner of Merchants Chamber of Commerce and Industry (MCCI) here, Mazumdar said. Under the new model entrepreneurs should be encouraged to sign contracts with groups of farmers in which the Government could act as a facilitator for Food Processing, Horticulture as well as the Agriculture industries.
 Stating that rural youths in Bengal were currently disenchanted with agriculture as it was neither lucrative nor glamorous, he said, and to counter that, the state Government had announced a number of plans for raising agricultural income by producing crops having good demand.
Keeping this in mind steps had been initiated to grow more oilseed and pulses, he said and underscored the need for more focus also on fisheries.
Mazumdar said though the average land holding in Bengal was very small to the tune of only about  0.77 hectares on an average and had the possibility of their further shrinkage due to spurt in mutation, the state government was  pushing for mechanization of farms.
Despite the small size of land holdings, 3,500 combined harvesters were currently in use in Bengal, he said adding total mechanisation was also taking place because  of its economic advantages and a number of  training centres had come up in rural Bengal to train the youth on how to use heavy machinery.
 Though he was unsure of the popularity of organic crops due lack of genuine demand, he felt that if the market was receptive to organic food the demand would rise automatically despite higher costs. 'Entrepreneurs are advised to first assess the demand for organic food. The State needs to have a recognized certification system for organic food and organic tea is being grown in certain tea estates in Darjeeling', he said.
According to Mazumdar, fish played a key role in the local economy and was central for food security. Fish processing transforms byproducts into useful economic items. Marine products, especially shrimp from West Bengal were popular in the USA. In general, the potential for fish processing had remained unexplored in West Bengal, he said.
Among others Suresh Agarwal, Chairman, Council For Agriculture and Food Processing and MCCI Senior Vice President Akash Shah spoke.