Bengal Congress extends helping hand to state Govt to bring back stranded workers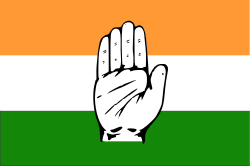 Kolkata,11 May(HS): Adhir Ranjan Chowdhury, the Congress leader in the Lok Sabha while criticising the West Bengal government for its alleged dilly-dallying attitudes to bring back thousands of stranded migrant workers from other states, has suggested Chief Minister Mamata Banerjee place all her demands properly before the Prime Minister during his meeting with all Chief ministers later today to which his party would extend support.
In a communique to the Chief Minister hours before her scheduled meeting through the video conference with Prime Minister Narendra Modi along with all other Chief ministers, Chowdhury said she must streamline her demands as per their importance and priority and place them before the Prime minister in a convincing manner.
Referring to the alleged unpreparedness of the state government in providing the correct lists of migrant workers from Bengal in different states to the Railway Ministry to enable them to arrange more special trains for them so that they could come back to their homes, the Congress leader said if required his party was ready to help the state government with a complete list of these workers.
'I have got the entire list district wise of these hapless workers numbering nearly 200,000 and is ready to hand over the same to the government, Chowdhury said in his communique.
In this connection, he also blamed the state authorities for not being serious enough to prepare the list and hand over the same to the Union government, particularly the Railway ministry to help it make proper arrangement of Special trains in various states to bring the workers back home  at the earliest.
When most of the state could do this and handed over their lists to the Railways, we wonder why not the West Bengal government could do it so far? he questioned and blamed a section of state officials and the top authorities here for their lackadaisical attitudes.
Incidentally, so far about 300 special trains for migrant labourers, students and stranded tourists are being run by the Cente to ease the problem and only two of them have so far reached the state carrying about 4,000  odd passengers.
However with only about an hour to go before the start of the all-important meeting with the Prime minister,  it is not yet known whether  the state government  had agreed to Chowdhury's proposals for help.