Bandhan Bank set to merge with Gruh Finance to boost the growth of affordable housing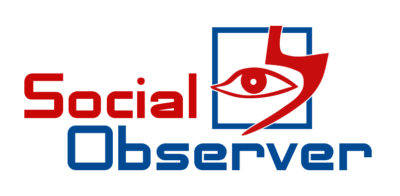 Kolkata, July.19 (HS): In order to boost the growth of affordable housing for all, as envisaged by Prime minister Narendra Modi, India's leading private sector Bandhan Bank has decided to join hands with Ahmedabad based the Gruh Finance Limited,Rs 18,000 crores leading low cost Housing Finance company this year.
This was announced here today by Bandhan Bank Managing Director and Chief Executive Officer (CEO) Chandra Shekhar Ghosh during an interaction while declaring the first Quarter (April to June 2019) financial  results of the Kolkata headquartered Bank.
Elaborating his plan for the proposed merger with Gruh Finance, having large presence in Western and Northern India, Ghosh said following the completion of all required formalities they were now awaiting the final clearance from the National Company Law Tribunal (NCLT) before the merger which in all likely hood was expected to be completed within the next few months to open the doors for more credit facilities to various affordable housing schemes across the country.
Following the merger, Ghosh said, the majority 61 per cent of the new stake would be enjoyed by Bandhan Bank, while the remaining 39 per cent would go to Gruh Finance to become one of the largest single entities in the country to provide loans for affordable housing.
'Our merger with Gruh Finance would not only bring more diversification to our products,but would also ensure a speedier growth in our retail business portfolios', the Bandhan Bank MD  told Hindusthan Samachar during the interaction.
Coming back to a healthy first quarter financial results of the bank which would open its 1,000th branch at Haltu area in South Kolkata on 3 August,Its MD said overcoming all odds the net profit of Bandhan bank during the April to June 2019 had recorded a stupendous growth of  45.44 per cent  to touch the Rs 701 crore mark from Rs 482 crores, earned during the corresponding period of last year.
Similarly, he said the Operating profits of the bank also grew by 47.14 per cent to  Rs 1208 cores,up from Rs 821 crores earned during the first quarter of last year.
Further highlighting other healthy results of the bank,Ghosh said during the first  three months of the current financial year(2019-20), the total credit portfolio of Bandhan Bank, in terms of both on and off book, grew to Rs 45,420 crores, against Rs 32,590 crores as on 30 June 2018, thereby registering a jump of  39.36 per cent in one year.
Similarly the total deposit of the bank also increased by 42.33 per cent to Rs 43,701 crores during the first quarter from Rs 30,703 crores during the corresponding period of April to June last year, Ghosh said.
Claiming that strict fiscal discipline of the bank had helped to contain its dues under heads of Gross Non Perfoming  Assests (NPA) to only 2.02 per cent till 30 June this year,compared to over 15 per cent  in most of the Nationalised banks,Ghosh said with similar measures they had also been able to control the volume of Net NPAs to only about 0.56 per cent during the same period after bringing it down from only about 0.58 per cent till March 2019.
Asked about his other plans for further growth this year,Ghosh said after opening 13 more branches during the first three months of the current fiscal to take the total number of brick and mortar branches of Bandhan Bank to 999 as on today, in addition to over 100 Doorstep Service Centres(DSC) to take their total number of 3014,they had applied to RBI for opening of another 187 new branches across the country by next March.
'We are currently awaiting the green signal from RBI for these new branches', he said  replying to a query and added that most of these new branches would come up in Southern, Western and Northern states to expand the presence of Bandhan Bank in those regions where it had limited presence.
'We are also opening 340  additional DSCs in different states to bring in more people under our network', Ghosh  informed further.
Bandhan Bank has opened over 7.25 lakh new accounts during the first quarter when the total number of Premium customers also grew by a record 51 per cent,Ghosh but refused to give a direct reply when asked about his targetted volume of total business during the whole of 2019-20.
' We have not yet decided about it',he said but gave enough indication that in all likely hood it would be more than 25 per cent.