Amit Shah meets PM Modi to discuss corona virus situation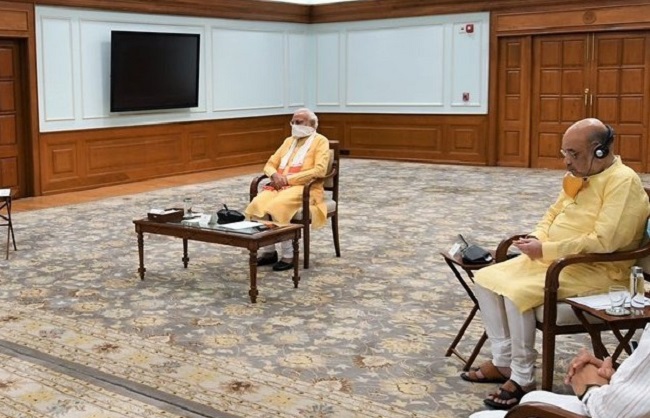 New Delhi, May 29 (HS): Union Home Minister Amit Shah today called on Prime Minister Narendra Modi to discuss the prevailing situation in the country amid the spread of Covid-19. Officials said that the lock down period could increase further for two weeks.
Before meeting the PM, Amit Shah talked to all Chief Ministers and state heads and discussed about the current situation in their respective states. During the meeting, many CMs were willing to increase lock down in their states. The Lockdown 4.0 is ending on May 31. The sources said that there was possibility to give some more relaxation in some states after witnessing a little bit improvement.
During last 24 hours, 7476 fresh cases of corona virus have been registered in the country taking toll to 1,65,799. It is the highest ever jump in the number of covid-19 cases. During last 24 hours, as many as 174 people have succumbed to the infection taking death toll to 4706.
The cases under medical supervision are around 90 thousand, the official from Ministry of Health said.  In Delhi alone, more than 1024 cases in the last 24 hours have been registered while 13 people have died of the Virus during the same period.