Akshya Kumar's mother Aruna Bhatia passes away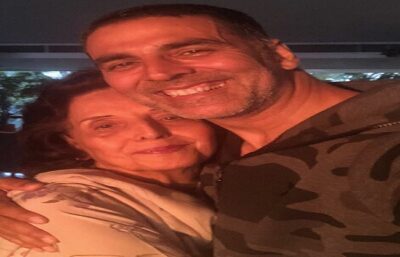 New Delhi, 8 September (H.S): Film actor Akshay Kumar's mother Aruna Bhatia (77) passed away on Wednesday morning at Hiranandani Hospital in Mumbai.
Akshay Kumar himself has given this information on Twitter. He said in his tweet that he is very sad. His mother went to his father in another world. People constantly prayed to God for my mother and family, they are grateful to all the people.
According to the information, after Akshay's mother Aruna Bhatia's health deteriorated, she was admitted to Hiranandani Hospital. Akshay Kumar left the shooting from London and came to Mumbai on Monday as soon as he got the news of his mother's illness.