Akhilesh calls the encounter as fabricated..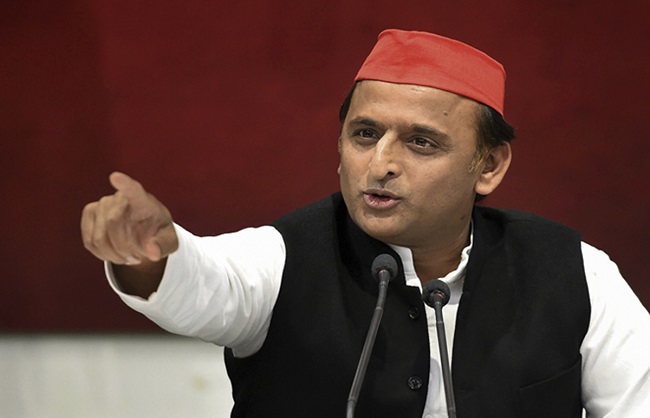 Lucknow, July 10 (HS) Former chief minister of Uttar Pradesh and Samajwadi Party president Akhilesh Yadav termed the encounter in which dreaded gangster Vikas Dubey was gunned down near Kanpur on Friday morning, as totally fabricated. The way Dubey was killed is nothing but part of a conspiracy by BJP led Yogi Adityanath government to conceal its nexus with gangsters like Vikas Dubey, he said.
"The  killing of Vikas Dubey in today's encounter near Kanpur has saved Yogi government from going out of power owing to his close nexus with top political and government functionaries", said Yadav.
Vikas Dubey was wanted in connection with last Thursday shoot-out at Kanpur's Bikru Village under Chaubepur police station in which as many as eight policemen including deputy SP Devendra Mishra (59), three young sub-inspectors and four constables were gunned down.
He was being brought to Kanpur by the UP police after being arrested from outside Mahakal temple in Ujjain on Thursday. Police said Dubey tried to flee after their car skidded and overturned. When asked to stop, Vikas opened fire on the policemen and was gunned down in the encounter that ensued near Kanpur's Bhonti village, 25 km from main Kanpur City.
Four UP STF cops were also injured during the cross-firing.
Meanwhile, addressing a press conference on Friday, UP ADG (Law&Order) Prashant Kumar said slain gangster Vikas Dubey's seven close aides, who were also wanted by police in connection with different heinous crimes, had been sent to jail, while 12 others were still absconding.
"We have sent STF teams to different locations to arrest them and hopefully, we will be able to nab them shortly", said the ADG.