Adulterated liquor racket busted, four arrested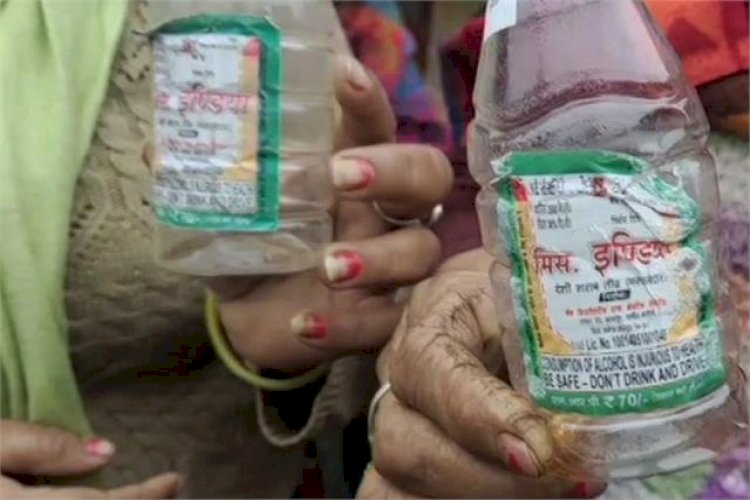 PRAYAGRAJ, March 28 (HS): Police foiled the bid by liquor mafia to sell adulterated liquor ahead of Holi on Sunday and arrested four persons from the godown of a countrymade liquor vend in Daraganj locality of Prayagraj. Nearly 191 cartons of countrymade liquor, bottle caps, empty bottles, wrappers, QR (Quick Response) – barcodes were recovered from the godown.
ASP Somendra Meena embarked on inspection spree on Sunday. He also inspected countrymade liquor shop in Daraganj locality. However, the godown adjacent to the liquor shop was locked from outside. On suspicion, he asked the salesman to open the locks of godown but they tried to give flimsy excuses and hush up the matter. But ASP insisted on opening the locks. Finally, he asked policemen to break the locks. He was shocked to witness that two persons were preparing adulterated liquor inside the godown. Four persons including the salesman were arrested from the spot. The liquor vend license is in the name of Rajkumari Mishra.
The arrested persons have been identified as Vikram Singh of Ghoorpur, Vijay Shankar of Daraganj, Ankit Singh and Sandeep Singh both resident of Pratapgarh. Case has been filed against arrested person and the liquor vend owner. Excise department officials also reached the spot on receiving information and suspended license of the shop, which has already been seized by the police.
"The adulterated drink was filled in 200 ml bottles with wrappers and barcodes for making huge profits due to the price difference, a police official told HS. "The gang was causing revenue losses to the Uttar Pradesh government and involved in printing fake wrappers, bottle caps and QR barcodes, he added.
The police have recovered bottle caps, wrappers, QR (Quick Response) – barcodes. They would also mix the liquor with other substances and water to dilute it, making it dangerous for consumption, the officials said. The officials suspect there could be many other gangs active in other areas. Action will be initiated against the accused under the Gangsters Act, police said.