7.5-Magnitude earthquake hits Indonesia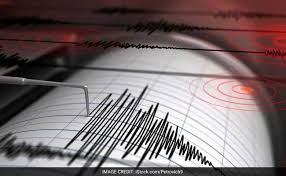 Jakarta, June 24 (HS): A 7.5 magnitude earthquake tremors were felt in eastern Timor on Monday but no Tsunami warning was issued and there were no immediate reports of major damage or casualties.The Banda Sea was hit by the quake, with a depth of 214 kilometres, although there are currently no Tsunami warnings in place.
An eye witnesses said: "It was so strong, everyone panics and ran through the emergency exit stairs. I was on eighth floor.The bureau of meteorology in Australia's Northern Territory said on Twitter,"Wow, that was quite an impact for #Darwin, hope everyone is safe" .