39 advocates appointe as prosecuters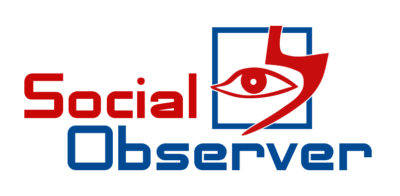 Srinagar, July.19 (HS): Government appointed 39 advocates as public prosecutors amd additional public prosecutors in different courts of the State.
According to the order issued by Department of Law and Justice and Parliamentary Affairs, Advocate Abdul Aziz Teli has been appointed as Public Prosecutor, Srinagar while Advocates Syed Maqbool Ahmad, Noor-ud-Din Wani, Mufti Javeed Ahmad, Bilquees Jan (Zargar) and Sabeena Naveed have been designated as Additional Public Prosecutor (APP) Srinagar, 1st APP Srinagar, 2nd APP Srinagar, 3rd APP Srinagar and 4th APP Srinagar, respectively.
Advocates Manzoor Ul Haq Wani, Tanveer Ahmad Bhat, Abdul Rashid Thoker, Abdul Rashid Shergojri and Abid Mushtaq Malik have been designated as APP TADA/POTA Srinagar, Public Prosecutor Ganderbal, Public Prosecutor Pulwama, APP Pulwama and Public Prosecutor Anantnag, respectively.
Advocate Irfan Ahmad Mir has been appointed as APP Anantnag, Abdul Majid Rather as Public Prosecutor Baramulla, Basharat Khaliq Bhat as APP Baramulla, Shoaib Muzaffar as 1st APP Baramulla, Faisal Jan Anim as APP Sopore, Jahangir Ahmad Khan as Public Prosecutor Shopian, Ahrar Ahmad Dar as APP Handwara, Arshad Hussain Baba as Public Prosecutor Kulgam, Manzoor Ali Khan as Public Prosecutor Kargil, Masood Ahmad Bhat as Public Prosecutor Bandipora and Ashok Mishra as Public Prosecutor Jammu.
Advocate Gourav Goswami has been designated as APP Jammu whereas Ajay Singh Manhas, KA Qazi and Surekha Bhat have been appointed as 1st APP Jammu, 2nd APP Jammu and 3rd APP Jammu, respectively. Advocate Navneet Gupta has been appointed as Public Prosecutor Udhampur, Akhil Dubey as APP Udhampur, Mukhtar Ahmed (Licence No 400/2003) as Public Prosecutor Poonch and Rajesh Sharma as Public Prosecutor Rajouri.
Similarly, Advocate Ashfaq Ahmed Lone has been appointed as APP Rajouri, Ranjeet Singh Balwal as Public Prosecutor Ramban, Adil Shafi as APP Doda, Rajesh Sharma as Public Prosecutor Kishtwar, Rashi Devi as Public Prosecutor Reasi, Nidhi Suman as Public Prosecutor Kathua, Vikas Sharma as APP Kathua, Bhupinder Singh Charak as Public Prosecutor Samba and Manju Sharma as Public Prosecutor Bhaderwah.