34,973 new covid patients reported; 260 people died of this pandemic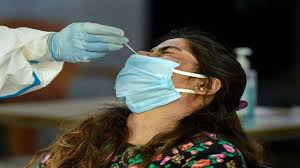 New Delhi, 10 September (H.S): In the last 24 hours till Friday morning, a total of 34,973 new patients of corona have appeared in the country. In this, 26,200 patients have been reported from Kerala only. During this time 114 patients have died in Kerala. Within the last 24 hours, a total of 260 people have died due to this disease in the country, while the number of people who have recovered is 37,681.
According to the union Health Ministry, the positivity rate in the last 24 hours in the country has been 1.96 percent. The Ministry official said so far a total of three crore, 31 lakh cases of corona have been reported in the country. At the same time, four lakh, 42 thousand, 9 people have died due to this pandemic. The number of active patients has increased to three lakh, 90 thousand, 646. Besides, three crore, 23 lakh, 42 thousand and 299 patients have recovered so far in the country.
There has been a slight increase in the recovery rate. The recovery rate is 97.49 percent in the last 24 hours. In the last 24 hours, more than 17 lakh tests were done. ICMR official said, a total of 53.86 crore tests have been done in the country so far.