300 years old fig tree near Patna College falls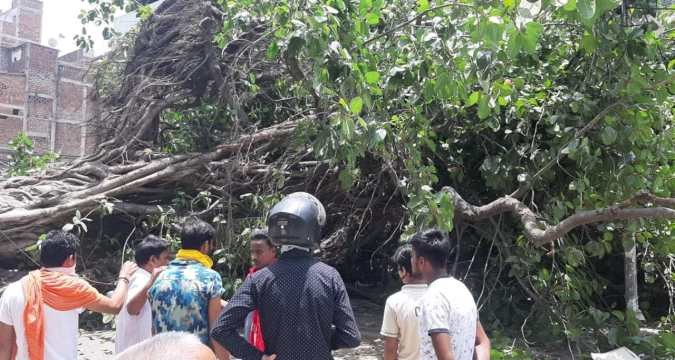 Patna, 27 May (HS): A huge and very old tree outside the boundary wall of Patna College fell today on the Ashok Raj Path. The fig tree was stated to be  no less than 300 years old. Nobody was however, hurt in this felling of the green tree which has wide stem and outstretched branches. But the traffic was halted. The work was still going to cut the branches and remove the tree from the road.
A temple in mid of the road was in close vicinity of the tree. But the temple was hit very mildly. Temple's priest said it was very old, possibly 300 years old fig tree and on earlier occasions too its branches fell off but never anybody was hurt. This time too it did hurt nobody but only a little damage to the temple.