19th convocation of SVYASA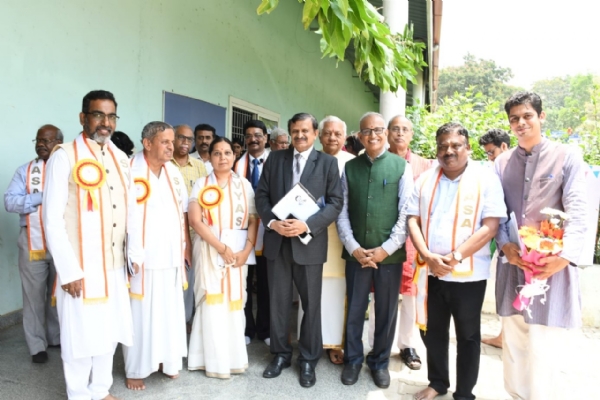 Bengaluru, 24 April (H.S): The 19th Convocation of SVYASA was held at Swami Vivekananda Yoga Anusandhana Samsthana (S-VYASA), Prashanti Kutiram, Jigani, Bengaluru. The graduation ceremony was declared open by Padma Shri Awardee and Chancellor Dr HR Nagendra.
The Chief Guest, Dr C.N. Manjunath, Director, Sri Jayadeva Institute of Cardiovascular Sciences and Research enthralled the audience with his encapsulated success formulae on how to live life and in making Yoga socially relevant practice.
Vice-Chancellor Dr B.R. Ramakrishna, Professor Prahlad Ramarao Pro-Chancellor, Dr M.K. Manjunath Sharma Pro Vice-Chancellor, Dr Sony Kumari Academic Dean, Registrar of Evaluation, Dr Pranesh Gudur, Dr Soumya Manjunath Chavan, Dean of Yoga and Humanities, Dr Narayan Behera, Dean of Physical Sciences and Dr Natesh Babu, Deputy Director Open and Digital Learning were also present.