10 more COVID-19 positive patients in Bengal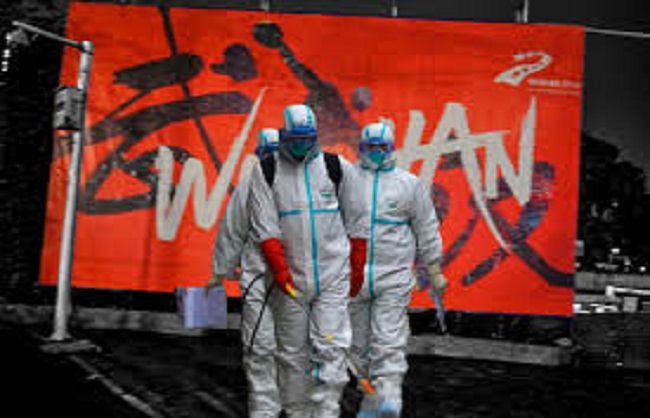 Kolkata,15 April(HS): With 10 more people showing signs of Coronavirus in West Bengal during the past 24 hours, the total number of COVID-19 patients in the state have now gone up to 120, though there is no official confirmation of any further death since yesterday from 7 so far.
However,since yesterday at least two people, including one confirmed COVID-19 positive patient died at the city's R G Kar Medical College and Hospital and buried as per the WHO guideline,there was no official confirmation that anyone of them lost his life because of the killer disease,once again creating confusion about the actual number of deceased so far with Coronavirus infection in the state.
Rajiva Sinha, state Chief Secretary categorically denied that there was no confusion in the death toll due to Coronavirus in the state and the figures were being released in accordance with the report submitted to the five-member Expert Committee on a daily basis.
Meanwhile, the state government has identified 10 different areas in the city and elsewhere in the state as possible Hot Spots and sealed off the entire areas to prevent entry and exit of people from those areas as preventive measure.
Round the clock monitoring and vigil would be conducted in those areas to ensure that there was no further case of Corona Positive in any of those Hot Spot, Sinha informed.
About the possibility of any relaxation of non-essential services anywhere in the state, the Chief Secretary said a decision in this regard would, however, be taken after reviewing the situation on 20 April when on the basis of reports decisions would be taken about the gradual resumption  of semi-essential services or not.
About the steps taken to increase the number of tests manifold, he said  after receiving the green signal from ICMR, four more renowned private laboratories in the state  were permitted to conduct a maximum number of tests on a daily basis. With this the total number of testing centres in West Bengal has now gone up to 11, he said adding that each of them was expected to conduct at least 300 tests every day.