1 dead, 21 injured in attack on Saudi Arabia's Abha airport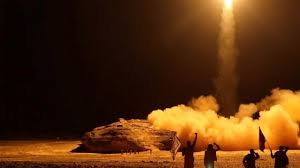 Riyadh, June 24 (HS): Yemen's Houthi rebels attacked on Arab International Airport in Saudi Arabia.One person is dead, and seven others were wounded in this attack .
The coalition said the injured in the first attack were all civilians of different countries and included two Saudi children and three women – a Saudi, a Yemeni and an Indian.The Official said ,"A terrorist attack by the Iranian-backed Houthi militia's took place at Abha international airport, through which thousands of civilian passengers pass daily. A Syrian national died and seven civilians were wounded. While the Arab Coalition spokesman Colonel Turk Al-Maliki said, the airport was closed as a precautionary measure.