Nepal declines to prevent incursion into Indian territories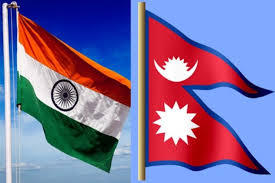 Dehradun, July 30 (HS) Indo-Nepal diplomatic relations on Thursday suffered a major blow after Nepal's Dharchula administration outrightly declined to withdraw its so called claim on three Indian territories- Kalapani, Lipulekh and Lingpiyadhura- that are integral part of Uttarakhand's Pithoragarh district, and dubbed alleged incursion by Nepali nationals into these Indian territories during the last two weeks, as absolutely "valid and justified on the direction".
According to official sources, Nepal's Dharchula senior district officials from across the International border, not only continued to stake their claim on these Indian territories based on a Nepal's so called map re-drawn by Nepal Government, nearly three weeks ago.
The newly- redrawn map had shown these three Indian territories as part of Nepal.
This had evoked strong widespread protests by Indians living in these three Indian territories.
The development had also set off a wave of anger among Indians residing in these Indian territories saying that "Nepal was acting at the behest of China" .
"Nepal is unnecessarily bent upon spoiling its age-old relationships with India", Said a senior Pithoragarh district official.
According to Pithoragarh's Dharchula based Sub-Divisional Magistrate (SDM) Anil Kumar Shukla, Nepal's refusal to withdraw its so called claim on three Indian territories saying that these territories were part of Nepal, came to light, in a mail while replying to his (Shukla's) letter mailed to them(Nepal officials) on July 14.
Referring to his letter mailed to Nepal's Dharchula district officials on July 14, SDM Anil Kumar Shukla told Hindustan Samachar that he had repeatedly appealed them to stop incursions into their territories from across the border on the ground they were integral part of Uttarakhand's Pithoragarh district but they have refused to relent.
According to Shukla, in their reply to his mail, Nepal officials had also expressed their inability to prevent Nepalese incursion into Lipulekh, Kalapani and Limpiydhura saying that as these territories are part of Nepal, they are unable to check it.
"Question of stopping incursion into these Indian territories by Nepali nationals, does not arise since these places are part of Nepal", said a Nepal's Dharchula district official while replying to a mail sent by Uttarakhand 's Dharchula based district official Pithoragarh two days ago.
In their mail replied to me they have described the incursion from across the border "as absolutely valid", said SDM Shukla.
These Nepalese officials said that about 395 km border areas covering these three Indian territories , have been part of Nepal as per India-Nepal Sugauli treaty's article 5.
The India Nepal Sugauli treaty was signed on December 2,1815 during British regime. According to Nepal official Sharad Kumar, Nepal was staking its claim on these territories based on five maps and historical evidences they are possessing with them.