SC dismisses plea seeking CBI inquiry into Sushant's death.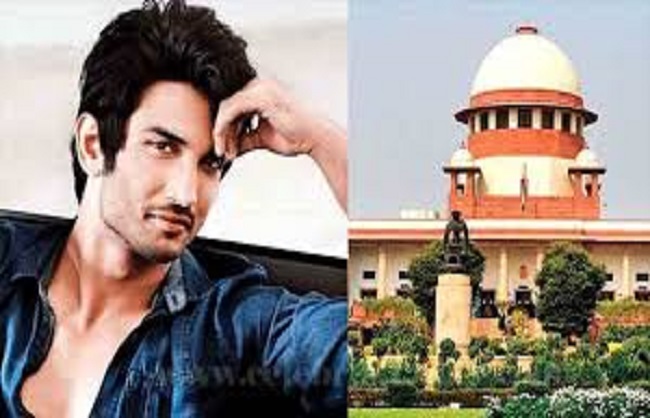 New Delhi, 30 July (HS): The Supreme Court dismissed the PIL seeking a CBI inquiry into the death of Sushant Singh Rajput. Chief Justice SA Bobde asked the petitioners Alka Priya and Sindhu Singh to let the police do their work. The Supreme Court told the petitioner that you have no jurisdiction in this matter.
During the hearing, the court said that it has nothing to do with whether a person was good or bad. It is also about jurisdiction. If you have something concrete to show, then you go to the Bombay High Court.
Actor Sushant Singh's father has filed a caveat petition today after actress Riya Chakraborty approached the Apex Court. Sushant Singh's father has said that no decision should be pronounced on Riya Chakraborty's plea without hearing his side. Riya Chakraborty in her petition has demanded transfer of the FIR lodged in Patna to Mumbai.
Lawyer Satish Manashinde has filed the petition on behalf of Riya Chakraborty. The petition states that investigations are already underway in Mumbai. The same incident cannot be investigated in two places. Sushant Singh's father has lodged an FIR in Patna. In the FIR, Riya Chakraborty is accused of abetting Sushant for suicide.
Riya has been accused of getting money transferred from Sushant Singh Rajput's bank account. Mumbai is also investigating the case. The Mumbai Police has so far recorded statements of more than 35 people in this concern.