Kangana Ranaut visits her Granny village in Himachal Pradesh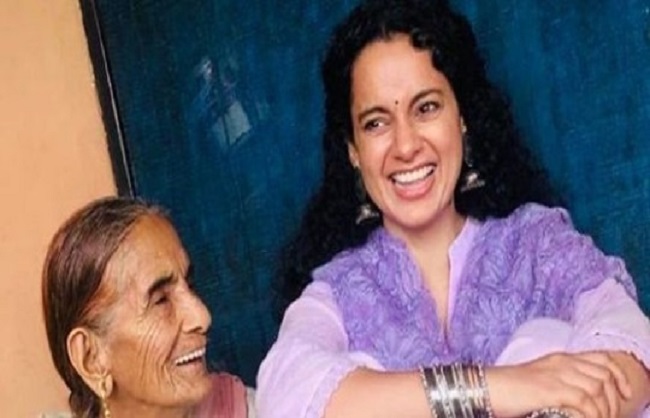 New Delhi, July 20 (HS) Kangana Ranaut's sister Rangoli shared a picture of the actress today on Instagram, in which Kangana is at her Nani's house in Sadhot of Himachal Pradesh. When Kangana is back home, she is a desi girl who loves to wear salwar suits and spend quality time with her nani and dadi.
Sharing the picture Rangoli wrote- "Kangana went to her Nani house today in Sadhot a little village in Himanchal Pradesh…. 💓💓💓"
In the picture, Kangana is dressed in a lavender suit and is sitting next to her grandmother. This picture is becoming viral among fans.