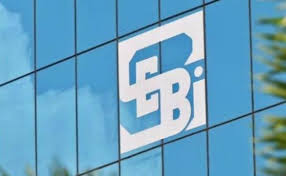 New Delhi, May 30(HS) Market regulator SEBI,Ministry of Corporate Affairs(MCA), Enforcement Directorate(ED) and Income Tax Department(ITD) are investigating the case of IL & FS for different reasons. The Serious Fraud Investigation Office of Ministry of Corporate Affairs(MCA) is probing the company and its subsidiaries for violation of provision of Companies Act (section 36). The ED has alleged money laundering by different firms under group and key personnel. IT department is questioning it for violation of tax rules.
SEBI raised questions about procedural lapses in the due diligence by credit rating agencies for ratings assigned to Non-convertible debentures of IL & FS and falsification of rating outlook maintained by credit rating agencies in face of elevated leverage condition. It has begun adjudication proceedings against three rating agencies for failure on different parts.
The Serious Fraud Investigation Office of Ministry of Corporate Affairs(MCA) is questioning various credit rating agencies about their role in suppressing information in credit rating of IL & FS before its serial defaults. The several defaults by major NBFC, IL & FS in 2018 led to the subsequent downgrades by ICRA, CARE, India Ratings and Brickwork Ratings. According to sources, before these downgrades, alarms were raised by junior analyst at credit rating agencies, but were ignored by top management seeing company's track record in infrastructure sector.
It has been found that the auditors and credit rating agencies have violated provisions of Companies Act(Section 36). These violations have led to heavy investments provident funds and pension funds. These funds have also sought explanation for this from rating agencies. Government considers to take strict actions against wrong doers in this case.